Tuesday
Filed under Shambhala News Service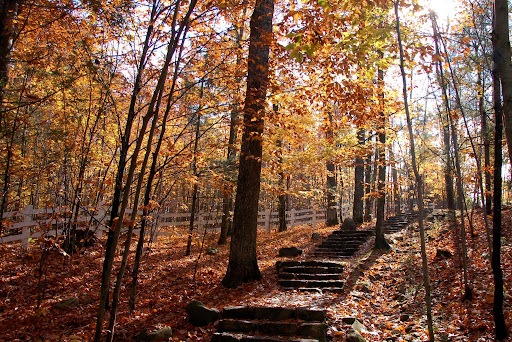 We continue to feel genuine concern for healing the harm that people have experienced in our community and are pleased to be able to share with you some updates on the various initiatives that have come to life over the last years. We also want to reiterate our commitment to culture change and increased awareness, caring, and action in Shambhala. Please send us your ideas and inspirations for this work as we truly welcome your participation and co-creation.
Training continues to be a major focus of Care and Conduct. 
A Restorative Justice (RJ) training will be offered to over 30 individuals from the Code of Conduct Team and Process Team leaders in September, and an 8-week RJ/Active Peace Circle Facilitation Training is being offered on a donation basis, open to all beginning in October. Click here for more information and to register. 
Gender Dynamics – Conversations on Gender and Sexuality in the Three Yanas of Buddhism opens September 25th with talks by Holly Gayley and guests, and conversations facilitated by Tara Templin. Click here for more information and to register.  Live sessions are: October 22, October 29, and December 17.
Scholarships for Right Use of Power Teacher Training beginning in November are available. Click here for more information and email [email protected] if you would like to request financial support.
Sunday Gatherings talks: The Dharma of the Code of Conduct Part I and Part II, offered by Kristine McCutcheon, are now available.
A Right Use of Power 2 Day Retreat: Using Power Wisely with Heart: An embodiment workshop for Right Use of Power practitioners and students. Details coming soon.
Examining Whiteness with the Heart of Warriorship, a six week course facilitated by Sue Gilman, LaDawn Haglund and Tara Templin. Details coming soon.
The Code of Conduct continues to be implemented throughout the sangha, with local community presentations happening in North America and Europe (if you would like to request a local presentation, please contact Nina at [email protected]). In addition, a colour poster of the Code of Conduct is being mailed to all centres with physical locations. For a pdf of the printable poster, click here. Finally, if you are inviting someone to teach or facilitate, please review these draft Guest Presenter Guidelines.
Entries filed under Shambhala News Service
Dr Stuart Lord will take up the position of President of Naropa University on 1 July 2009, leaving his position as Associate Provost at Dartmouth College in Hanover, New Hampshire. Dr Lord has participated in programs at Karme Choling and very much values his connection with ...
continue
Posted April 8, 2009 by
In the early hours of today (Tuesday 7 April), Prajna, the wooden summer retreat house used by the Vidyadhara and the Sakyong at Shambhala Mountain Center, caught fire. In a very short time the house was engulfed in flames and burned to the ground. With the ...
continue
Posted April 7, 2009 by
The following is a letter by Sakyong Mipham Rinpoche: To the Shambhala Community, It is with a sad and heavy heart that I write to you today with the passing of His Holiness Drupwang Pema Norbu Rinpoche. His Holiness single-handedly revitalized and strengthened the Nyingma tradition. He also ...
continue
Posted March 28, 2009 by
His Holiness Penor Rinpoche His Holiness Drubwang Pema Norbu Rinpoche has passed away in India. The Sakyong, presently in Germany, will be sending an address to the Shambhala community in the near future. Until that time, Vajrasattva mantra may be done by vajrayana students. His Holiness has been ...
continue
Posted March 27, 2009 by
The Sakyong's Shambhala Day address for the Year of the Ox and remarks by the Sakyong Wangmo and President Reoch are now online. Shambhala Times, our new online Shambhala Community News Magazine, goes live today to welcome everyone to new year. The first edition highlights the largest survey ...
continue
Posted February 26, 2009 by
Earth Mouse | Year in Review (click to enlarge) A year of pageantry and proclamation, celebration of the feminine principle, and renewed aspirations for peace. In the Earth Mouse (2008–9), the Shambhala mandala had plenty to celebrate with the enthronement of the Sakyong Wangmo; the first visit ...
continue
Posted January 16, 2009 by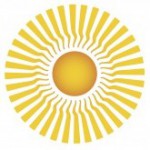 Dear Members of the Shambhala Family, On this special occasion of the Sakyong's birthday, I would love for our community to gather together as one mandala and family. Since the lama is the source of blessing and protection for the mandala, Rinpoche's birthday is a wonderful ...
continue
Posted November 10, 2008 by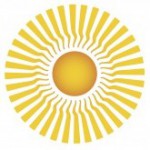 The Sakyong, Jamgon Mipham Rinpoche, has sent a message to everyone in the Shambhala Mandala about the challenge we face at this difficult time in the world. "The upheavals in the financial world are causing widespread distress," he says, "as are fears about climate change, intensified ...
continue
Posted October 8, 2008 by David_Brown

RSS feed for the Shambhala News Service category
View all posts from authors in Shambhala News Service: natasha_west
Website Development by Blue Mandala using Wordpress MU.
All content and source Copyright © 1994-2021. Shambhala International (Vajradhatu), Shambhala, Shambhala Meditation Center, Shambhala Training, Shambhala Center and Way of Shambhala are registered service marks of Shambhala USA
Privacy Policy