Tuesday
Shambhala News Service
Shambhala Congress Explores Community and Conflict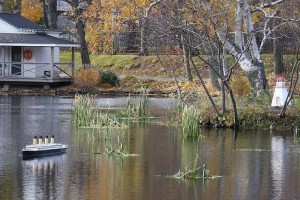 More than 150 Shambhalians from all corners of the world gathered in Halifax, the Shambhala capital, for the Fourth Shambhala Congress, from 9 to 11 November.
The Congress discussions were based on advance consultation with centres and groups to establish the topics that people most wanted to discuss.
The vast majority of the Congress time was devoted to group discussion of these themes:
1. How do we work with conflict and/or differing points of view in our community?
2. How do we develop Intentional Community Building?
3. How can we best relate to finances and fundraising in our mandala?
4. How can we best develop and support volunteers?
5. What can we do to improve our publicity and general outreach?
6. What can we do to reach out to young adults?
7. How can we best re-examine the role of Deleks and other systems of support for our community members?
8. How can we meet the needs and challenges of smaller centres and groups?
9. What can we do to really make our community far more diverse?
10. How best can we support the families and children in our community?
11. How best can we develop our care of the aging members of our community?
12. How can we improve mandala-wide systems of communications?
A major topic this year that is also being widely discussed in all parts of the mandala was the important question of how we welcome and support practitioners with diverse practice paths within Shambhala. This need has come into sharp focus with the emergence of the path that leads to the Scorpion Seal retreat. Many people are asking how best we can support and nurture those who are not on that particular path and who are wholeheartedly engaging in other practices offered within our mandala. A plenary session was devoted to this topic: "One mandala, many paths."
A highlight of the opening of the Congress was a surprise visit by the Federal Member of the Canadian Parliament, Ms Megan Leslie, who is the elected representative for Halifax. She spoke warmly of her work with many social activists from the Shambhala community and told the Congress: "I bring greetings from our parliament to your parliament."

To read the provisional report of the Congress, please click here.
Immediately following the Congress, the Mandala Council (on which all Shambhala Centres have a seat) met to discuss the many suggestions arising from the priorities identified by the Congress and forward its sense of priorities to the Sakyong's Council for decision. The outcome of those discussions will be shared with the entire mandala later this week.

Photo Credit: Walker Blaine
Post Tags:
Celebrating Community
,
Shambhala Congress