Monday
Filed under Editorial Staff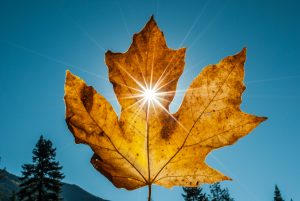 Harvest of Peace is one of four annual Nyida Day celebrations in Shambhala culture. Each of these holidays mark the changing of the seasons, hence the name Nyida Day (Nyi = sun and Da = moon).  This seasonal transition, the autumn equinox in the northern hemisphere and spring in the southern hemisphere, occurs officially on September 22nd this year, although many local celebrations may take place on September 19th or 20th.
Harvest of Peace is a time where we foster closeness and community in local sanghas, with practice and seasonal social events. We know that while in-person Harvest of Peace gatherings may happen in some parts of the world, many of you will be gathering together online this year. This is still powerful and nourishing, and during this ongoing time of uncertainty and groundlessness for our community, just being together online to practice and enjoy good company can be a great offering of sangha for each other.
Continue…
Entries filed under Editorial Staff
Dear Shambhala Times readers, In response to yet another instance of violence against Black Americans, the Times Editorial staff has paused our scheduled editorial calendar for the moment, and want to begin by amplifying BIPOC (Black, Indigenous, People of Color) voices, particularly BIPOC dharma teachers, doing work ...
continue
Posted June 4, 2020 by archives-staff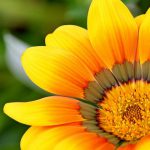 From the Editorial Team— Many resources have been shared by the Shambhala leadership and Community members to help us all through this moment of isolation and uncertainty. Your editorial team has gathered them together here so that this page can be a resource for everyone. We will ...
continue
Posted April 2, 2020 by archives-staff
Queridos amigos: Mañana, 5 de febrero es el día de Shambhala 2019 y daremos la bienvenida al año del cerdo de la tierra. Ahora más que nunca nos parece importante reunirnos como comunidad y apoyarnos de forma auténtica, terrenal y real. Esperamos que la retransmisión del día ...
continue
Posted February 7, 2019 by luz_rodriguez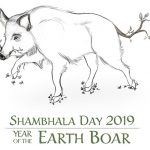 Este artículo ha sido traducido al español aqui. Dear friends – Tomorrow, February 5, is Shambhala Day 2019 and we will welcome the Year of the Earth Boar. Now more than ever, it feels important for us to gather as a community and in support of one ...
continue
Posted February 4, 2019 by archives-staff
Queridos lectores: Ya saben que las operaciones del Shambhala Times se cancelaron en el otoño de 2018 por la reducción presupuestaria. Es un placer anunciar que ahora, gracias a una beca generosa del Consorcio de Shambhala (Shambhala Trust) y del Grupo europeo de donantes, se reanudan las ...
continue
Posted February 2, 2019 by luz_rodriguez
Este artículo ha sido traducido al español aqui. Dear Readers – As you may know, in Fall 2018, operations of the Shambhala Times were suspended due to budget cuts. We are delighted to share that now, thanks to a generous grant from the Shambhala Trust and the European ...
continue
Posted January 29, 2019 by archives-staff

RSS feed for the Editorial Staff category
View all posts from authors in Editorial Staff: alexvangils
Website Development by Blue Mandala using Wordpress MU.
All content and source Copyright © 1994-2021. Shambhala International (Vajradhatu), Shambhala, Shambhala Meditation Center, Shambhala Training, Shambhala Center and Way of Shambhala are registered service marks of Shambhala USA
Privacy Policy