Saturday
Filed under Regions, Eastern, SE Europe, International Programs
A Key Program for Shambhala Ukraine
by Ivan Salomatin
The first weeks of November brought to the Ukrainian Society of Shambhala an historical event. In the very heart оf the colorful Carpathian Mountains in a region of Yamna we lead a half dathun called "The Four Immeasurables." Continue…
Entries filed under Eastern, SE Europe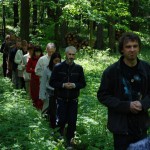 colorful Lvivarticle by Sarah Lipton with assistance from Ella Reznikova both of whom live within a mile of Karme Choling, and who traveled to be Meditation Instructors at the recent Golden Key and Warrior Assembly that took place in the forest outside of Lviv, Ukraine photos by Stanislav ...
continue
Posted July 9, 2012 by Sarah
We are pleased to announce that three weekend seminars will take place in July in Ukraine and Russia. This is a rare opportunity for Ukrainians — and even more rare for Russians — to connect with Shambhala vision. It is the first time a Shambhala event ...
continue
Posted July 2, 2009 by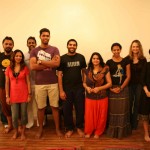 On January 21st, 2009, I wrote a letter to the Vajradhatu sangha and the Shambhala community, stating that from this time forward it is my intention to focus on the propagation of the teachings of my root guru, the Great Vidyadhara, Chogyam Trungpa, Rinpoche, and his ...
continue
Posted April 27, 2009 by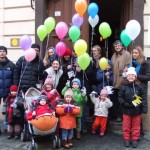 For the original Czech article, click here. Prague is a pretty new Shambhala center with quite many young people. Lots of them have little children now and it has changed the energy of the center a lot. We are now focusing on offering programmes for families and ...
continue
Posted February 24, 2009 by

RSS feed for the Eastern, SE Europe category
View all posts from authors in Eastern, SE Europe:
Sites with content in this category:
Website Development by Blue Mandala using Wordpress MU.
All content and source Copyright © 1994-2019. Shambhala International (Vajradhatu), Shambhala, Shambhala Meditation Center, Shambhala Training, Shambhala Center and Way of Shambhala are registered service marks of Shambhala USA