Wednesday
Filed under Regions, Northern Europe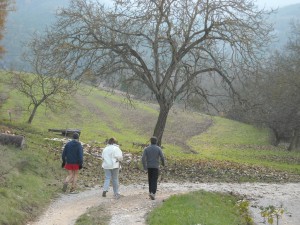 Running with the Mind of Meditation: In France
written by Eric Rugani, Elise Le Goff-Maes, and Christophe Penkerc'h
edited Ani Dawa Chotso
The idea had been in the air for some years among some rock climbers of the sangha to propose a weekend called "meditation and rock climbing", that would explore how those two activities could complement each other. A surprise then came from the Sakyong Mipham Rinpoche, who published in 2011 a book entitled Running with the Mind of Meditation. Continue…
Entries filed under Northern Europe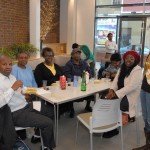 News from London by Ali Warner, Director, Shambhala London We received a letter from a local interfaith association asking if Shambhala London would like to join. It was one of many such letters which I usually feel I just can't deal with – it seems a constant challenge ...
continue
Posted June 24, 2012 by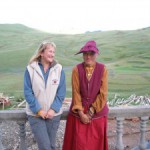 by Eric Rugani and Nadine Zerbel, of the Shambhala Center in Marseille, France This is an excerpt of the longer article which can be found in a number of installments on the Shambhala Europe Blog. See below for links to the longer articles. At the time of ...
continue
Posted December 9, 2011 by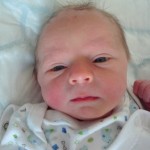 Ada Jenny Bo Coxon-O'Neill entered the bardo of being on Friday, July 26th at 7:10am. Her name means "precious gift" and we all feel very honoured that she has chosen us to be with. Baby Ada Baby Ada
continue
Posted July 31, 2010 by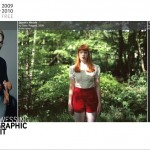 Sean Raggett's large format photograph Queen's Woods was selected to appear in this year's Taylor Wessing Photographic Portrait Prize show at the National Portrait Gallery (NPG), London. Born in 1972, Canadian photographer Sean Raggett undertook an honours degree in media studies in Vancouver, Canada and now lives ...
continue
Posted January 22, 2010 by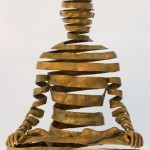 Do you want to see the buddha nature manifest?!?….  Then, go check out this exhibit in London starting December 3. Exhibit at Albemarle Gallery December 3rd to January 16th 49 Albemarle Street London W1S 4JR Tel : 020 7499 1616 http://www.albemarlegallery.com/ Sukhi Barber was born in Hertfordshire, England. From an early age she ...
continue
Posted November 26, 2009 by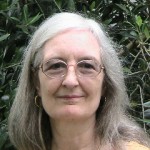 The Tibetan Book of the Dead for the Living With Dr. Francesca Fremantle Weekend program in Stockholm November 27-29, 2009 The Tibetan Book of the Dead (Bardo Thodrol) was composed to be read aloud to the dying or those who have just died, as a reminder of the teachings ...
continue
Posted September 8, 2009 by
By Tessa Watt In this particular dark age, our distraction often manifests as speed. Speed kills the space in which we could appreciate what we're doing. That frantic quality creates its own power and momentum, which begin to rule us. Because we can't rest in the present ...
continue
Posted April 20, 2009 by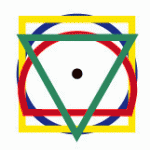 "In order to perform we have to relate to reality.  So to begin, we must have some training on how to relate to reality.  It's not a matter of questionning the nature of reality, it's learning about your style of relating to reality." Venerable Chögyam Trungpa Rinpoche
continue
Posted February 23, 2009 by Jessica Sarapoff

RSS feed for the Northern Europe category
View all posts from authors in Northern Europe: fredvanwelsem
Sites with content in this category:
Website Development by Blue Mandala using Wordpress MU.
All content and source Copyright © 1994-2019. Shambhala International (Vajradhatu), Shambhala, Shambhala Meditation Center, Shambhala Training, Shambhala Center and Way of Shambhala are registered service marks of Shambhala USA