Tuesday
International Programs, Northern Europe
Tibetan Book of the Dead for the Living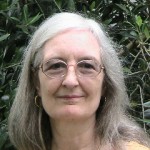 The Tibetan Book of the Dead for the Living
With Dr. Francesca Fremantle

Weekend program in Stockholm November 27-29, 2009
The Tibetan Book of the Dead (Bardo Thodrol) was composed to be read aloud to the dying or those who have just died, as a reminder of the teachings they had received during their lifetime. However, Trungpa Rinpoche explained that it is really concerned with "the fundamental principle of birth and death recurring constantly in this life," and that the bardo state itself is accessible to us at every moment, as "the immediate experience of nowness." The process of dissolution, the space of resting in the true nature of mind, and the movement towards entering into a new situation, can be experienced here and now in our lives.
Francesca Fremantle was a student of Chogyam Trungpa, with whom she spent several years in America after meeting him at Samye Ling in Scotland. She collaborated with him on a translation of the Tibetan Book of the Dead, which was published in 1975. She now practices under the guidance of Rigdzin Shikpo, one of Trungpa Rinpoche's first British students, and is a teacher in the Longchen Foundation. She has a BA degree in Sanskrit and a PhD in Buddhist Studies from SOAS, University of London, and does independent research in the field of Buddhist tantra. Her most recent book is Luminous Emptiness: Understanding the Tibetan Book of the Dead.
Course Fee 150 Euros, Payable 50 Euros on registration at Shambhala Stockholm.
For further information and to register, contact [email protected]
Post Tags:
Francesca Fremantle
,
Tibetan Book of the Dead