Monday
France, Spain, Germany, International Programs, Northern Europe
Two Shambhala Art Intensives in Europe
"In order to perform we have to relate to reality.  So to begin, we must have some training on how to relate to reality.  It's not a matter of questionning the nature of reality, it's learning about your style of relating to reality."

Venerable Chögyam Trungpa Rinpoche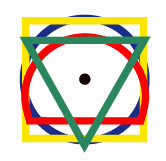 A Shambhala Art Intensive is a rare opportunity to participate in all 5 parts of the Shambhala Art teachings in a one-week program. 
Shambhala Art can be seen as a process, a product, and an arts education program. As a process, it brings wakefulness and awareness to the creative and viewing processes through the integration of contemplation and meditation. As a product, it is art that wakes people up.
Two intensives are in preparation in Europe:
August 21 – 30      

in Spain
A retreat-type of intensive in the country side .  Set up in  the mountains of Miraflores de la Sierra countryside (near Madrid) and surrounded by an impressive nature.
Directed by Acharya Arawana Hayashi and Lance Brunner
Parts 1 – 3        August 21 – 25
Part 4 – 5         August 25 – 30
 For more information and/or registration, non Spanish-speaking individual should write to :  Eloy Portillo
Retiro de Arte Shambhala en Miraflores de la Sierra
Información e inscripciones: Patricia Peñuela 
October 1 – 7      

in Germany
This is city intensive at the Kalapa Center in Cologne.
Directed by Acharya Hayashi and Herb Elsky
Parts 1 – 3       October 1 – 5
Part 4 – 5         October 5 – 7
For more informations : Shambhala Art
For registration on line : Kalapa Center – Cologne, Germany
The teachers: 
Acharaya Arawana Hayashi
was appointed as an acharya by Sakyong Mipham Rinpoche. She was a close student of Chögyam Trungpa, Rinpoche and she has been practicing and teaching Tibetan Buddhism and Shambhala/Dharma Art for over thirty years. She directed her own contemporary dance ensemble in Boston for many years. She is also trained in and teaches traditional Japanese Bugaku dance.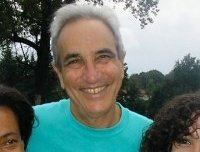 Herbert Elsky
is a senior teacher of Shambhala Training and Shambhala/Dharma Art.  He is a student of Sakyong Mipham, Rinpoche and studied the Dharma Art teachings directly with Chögyam Trungpa, Rinpoche.  He is an artist and exhibited his sculptures for many years in America before moving to Europe.  His latest work is a visual and sound installation performed by wind and water using everyday objects.
Lance Brunner
is an experienced teacher in the Shambhala-Buddhist tradition, having directed Shambhala Training and contemplative arts programs and retreats for over fifteen years in a variety of settings in North and South America and Europe. He served as co-chair of the Advisory Board for the Shambhala Path of Social Engagement and was a member of the International Shambhala Art Council. He combines his interests in the arts, meditation, and action in the world through his consulting and facilitation, having worked with health professionals, businesses, leadership organizations, and within prisons. A Kellogg National Fellow (1985-88) and the founding Director of the Commonwealth Fellowship Program for community leaders in Appalachia (1990-96), he has been a professor of music history at the University of Kentucky since 1976.
Post Tags:
Intensives
,
International Programs
,
Shambhala Art