Tuesday
Filed under Regional Announcements
Announcing the appointment of a new Center Director for San Francisco
by Kathryn Rile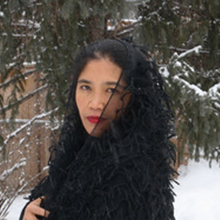 We are delighted to announce the appointment of our new Center Director for the San Francisco Shambhala Center, Ms. pearl ubungen.
Appointed by His Majesty, the Kongma Sakyong, Minister of Government Jane Arthur, and our Regional Board, Ms. ubungen will formally take her oath as center Director on October 1st at Sharchen Dzong.
As Shambhala aspires to further embody enlightened society, Ms. ubungen brings a wealth of experience and inspiration as a performing artist, choreographer, cultural activist, and educator as well as a teacher and master of ritual in Shambhala. Continue…
Entries filed under Regional Announcements
[caption id="attachment_504″ align="alignright" width="150″ This document has drawn immensely appreciative feedback. The following excerpt from the Preface might help explain why: The Kootenay Shambhala Centre is in the town of Nelson, B.C., Canada. We have had the usual disagreements about whether it is appropriate to do ...
continue
Posted February 27, 2009 by James Northcote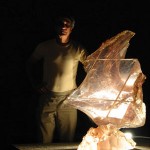 Sculptures in Resin (1970-1995) & "Infinity Boxes" (2002- 2004)   A mini retrospective spaning on 35 years  March 10 – April 12 Centre culturel Jean Gagnat; Limoges, France
continue
Posted February 23, 2009 by Jessica Sarapoff

RSS feed for the Regional Announcements category
View all posts from authors in Regional Announcements: Kathryn_Rile cghenderson Arleen_Garcia-Herbst schurkey eric_zechman Jacqueline_Larson paul_belserene
Sites with content in this category: https://shambhalatimes.org/ https://shambhalatimes.org/ https://shambhalatimes.org/
Website Development by Blue Mandala using Wordpress MU.
All content and source Copyright © 1994-2017. Shambhala International (Vajradhatu), Shambhala, Shambhala Meditation Center, Shambhala Training, Shambhala Center and Way of Shambhala are registered service marks of Shambhala USA