All entries filed under this archive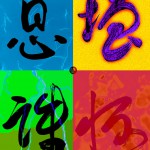 by Yeachin Tsai, Taipei, Taiwan The buddha-dharma came to China from India about 2,000 years ago, and many schools have evolved since then. After hundreds of years of changing scenery, the only things that haven't changed are the minds and hearts of human beings. Despite the countless ...
continue
Posted January 19, 2013 by Yeachin Tsai
Ringu Tulku addresses the Bangkok Shambhala Meditation Group Loppon Phuntso Gyaltsen Participants at Healing Mind and Body The Bangkok shrine room Lama Jigme Jinpa Shambhala Day, 2009 The newly appointed Bangkok Shambhala Meditation Group is offering its first-ever Shambhala Training Level I during the weekend of the 22nd anniversary of ...
continue
Posted March 30, 2009 by
Written for the Dot The Taipei Shambhala Meditation Group happily hosted Shambhala President Richard Reoch for three days during his October 2008 tour of Asia. This followed Acharya Arawana Hayashi's earlier February 2008 visit to Taipei which featured an inspiring program: "Shambhala and the Great Eastern Sun ...
continue
Posted January 31, 2009 by Yeachin Tsai
Website Development by Blue Mandala using Wordpress MU.
All content and source Copyright © 1994-2020. Shambhala International (Vajradhatu), Shambhala, Shambhala Meditation Center, Shambhala Training, Shambhala Center and Way of Shambhala are registered service marks of Shambhala USA
Privacy Policy