All entries filed under this archive
An excerpt from the book Basic Sobriety: Shambhala Buddhism and the Twelve Steps by Eric Rainbeau Sitting with ourselves is the beginning of learning bravery, of learning to be with ourselves and the world without deception. This is the same bravery as learning to be in the world ...
continue
Posted November 29, 2017 by CGH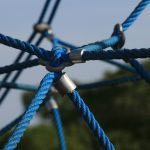 Experiencing meditation practice through a Heart of Recovery gathering by Eric Rainbeau Once the cushions and chairs are arranged in two concentric circles and the books are laid out, people start to drift into the meditation hall. They come in ones and twos, some new and some who ...
continue
Posted September 8, 2017 by CGH
A Buddhist alcoholic gets sober in AA: A spiritual journey by David Engelbrecht When I returned to Alcoholics Anonymous (AA) this year, I was a Buddhist. I took refuge in 2012 and my last AA meeting was in 2009. In 2011, I started drinking again. It took a few ...
continue
Posted January 16, 2016 by CGH
Website Development by Blue Mandala using Wordpress MU.
All content and source Copyright © 1994-2021. Shambhala International (Vajradhatu), Shambhala, Shambhala Meditation Center, Shambhala Training, Shambhala Center and Way of Shambhala are registered service marks of Shambhala USA
Privacy Policy