Saturday
Arts and Poetry
Dharma Music Blooms in America
Buddhism has been intertwined with song from its beginnings. Some of the earliest female and male disciples of the Buddha wrote songs and poems about their experiences as new renunciants. As in the Homeric tradition, these songs and poems were sung or recited, memorized and passed down to succeeding generations of renunciants.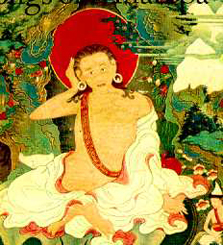 Two collections of such songs and poems, the Therigatha and Theragatha, were composed by direct disciples of the historical Buddha upon their attainment of nirvana. They were collected and included in the Pali Cannon, and Dhammapala, working in the 400s CE, added biographical information about their many authors. Both the Therigatha and Theragatha continue to be read and translated to this day because of their accessibility, beauty and proximity to the very beginnings of Buddhism.
Song also figures prominently in the tantric tradition as spontaneous outpourings of realization and devotion called dohas. The Tibetan Buddhist master Milarepa (11th century) is probably the most well-known composer of dohas; it is said he wrote over 100,000 of them. Padmasambhava, Tilopa, Naropa, Nangsa Obum, Machik Labdron and Yeshe Tsogyal also used song to teach, express their practice motivations, devotion and realization.
Today, most people do not particularly associate music with American Buddhism. However, contemporary teachers such as Khenpo Tsultrim Gyamtso Rinpoche encourage their students to sing both new and ancient dohas, and there are increasing numbers of sangha musicians who are trying to combine their practice with their music.

Dharma Music in America
Is there really something called American Buddhist music? Well…maybe. There are certainly people making music along the edges of the American Buddhist world, but there still seems to be a struggle between the lyrical content and the musical style.
On the content side there are musicians, perhaps most notably the Rev. Heng Sure, who write songs based on the teachings or who set stories from the history of Buddhism to music. This style tends to be very heartfelt, acoustic, guitar and voice-based. This style of Buddhist music may or may not ever reach a wider audience, but it certainly can and does provide sustenance for the practice lives of those who enjoy teachings and stories set to music.
The music side is a bit more complicated. Since the lands from which Buddhism emerged have such an exotic allure for those in the West, many musicians have created music that sounds distinctly 'Eastern', instrumenting with sitars, dranyen (Tibetan guitar), tabla, etc. Listeners tend to mistake this style of instrumentation for content, assuming that the creators of this style of music – often labeled Yoga Music, Worldbeat, Meditation or New Age – are practitioners of a distinct religious lineage. However, does setting a mantra to music make you a Buddhist musician?
There is also an exile Tibetan music scene that tends to get thrown in with anything remotely Buddhist. These musicians, often trained at TIPA (the Tibetan Institute for the Performing Arts), sing traditional Tibetan songs and play traditional Tibetan instruments. And of course, the musicians usually happen to be Buddhist. In recent years there has emerged a small number of Western musicians who have devoted themselves to learning Tibetan music and have taken to writing new music as well, themed toward freedom and His Holiness the Dalai Lama. Most prominent of these musicians would be Amalia Rubin, who performs in full Tibetan dress complete with a wig of long black hair.
So, where does that leave secular musicians who have a Buddhist background? Folk like Rivers Cuomo, Tina Turner, Herbie Hancock, Adam Yauch and Philip Glass. Do they get to be called 'American Buddhist musicians'? Maybe they represent that very elusive crossover that mixes the power of both musical style and lyrical content: creating a genuine expression of one's own experience. Isn't that dharma music?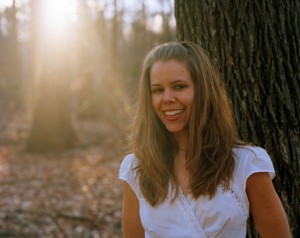 New Release of Bloom
In 2005 Ravenna Michalsen recorded her first album of American dharma music called 'Bloom'. Then, in 2007, came her second album, 'Dharmasong'. While touring in Malaysia last summer audiences requested slower or faster versions of 'May My Mind Turn to Others' (a song from the first 'Bloom'), and thus Ravenna set about re-imagining, re-instrumenting and re-recording most of her original album.
Thus, we have a FRESH 'Bloom'!
It is a collection of ten songs, two which have two separate versions of them. A Buddhist 'If I Had A Hammer', 'May My Mind Turn to Others', opens the album in a folky, fun jaunt. The second version of the song is a slow, soft lullaby with four voices and two guitars. The other song that merits two treatments is the song whose lyrics were written by Sakyong Mipham Rinpoche in 2004: "Just A Seed Waiting to Grow". The first version is laden with cello and drama; the version it flows into is pure pop (that pop 'guitar' is actually all cello!).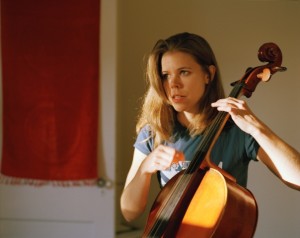 The other six songs on the album have all also been re-worked, most completely re-recorded. Ravenna tried very hard to make sure her music does not further exoticize or simplify Tibetan Buddhism in the West. Please visit www.RavennaM.com to take a listen and purchase the album, or shirts or cards! Consider having a concert of dharma music at your Center!
Read Tricycle article about Ravenna's dharma music:
http://www.tricycle.com/insights/mindful-music
Post Tags:
dharma music
,
milarepa