Tuesday
Atlantic Canada, France, Spain, Regions, Scene and Heard, Video, Audio, Photos
Abastanza, a new release by Andrew Sweeny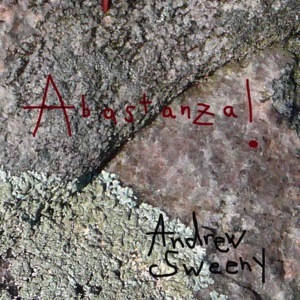 After a couple of years of recording and mixing, Andrew has finally made available nearly ALL of his songs and albums – 108 titles.  The newest recordings are Ekstasis and Abastanza!   There are can all be downloaded in zip format for free (with the exception of Montone, available at Traveling music or on iTunes).
Abbastanza, means "Enough!" in Italian.   
Abastanza!  is wake up call to the somnolent masses, entreating humanity to return to its source.
Approximations?  Fingers pointing at the moon? Imperfect offerings?… This CD signs a time of wanting to unburden himself of the past to feel free to explore new territories.  Enjoy! 
Visit the site for listening, downloading music, blog etc:   http://andrewsweeny.ca/
Andrew Sweeny is a Canadian singer, songwriter living in Paris, France.  A pure contemporary songwriter with a surrealistic transcendental twist, he sings in the tradition of Leonard Cohen and Bob Dylan and Will Oldam, but with the Canadian heart of Neil Young..  
Profuse, abundant and passionate, soulfully spiritual and dangerously truthful.  
Andrew has also offered on line: his catalogue of 10 albums and 108 songs.   http://andrewsweeny.ca/ancient-history/
You don't have to pay, but you can donate!
"I am sorry
Please Forgive me
Thank you
I love you"   (from a Hawaiian Shaman)
Post Tags:
Abastanza
,
Andrew Sweeny
,
cd release
,
music