Saturday
Dharma Teachings
Dedicating Energy
As Shambhalians, when we conclude our meditation practices or close teaching events, we dedicate any merit generated to the benefit and enlightenment of all sentient beings. What if, through conscious lifestyle changes, we dedicated the surplus of our fortunate situation to the benefit of all beings? Acharya David Schneider reflects on the possibility of community change.
Some months ago, I read an article in the New Yorker (7 July 08 issue) by Elizabeth Kolbert. The first part of her piece covered the conversion of an island community in Denmark to the production of wind energy; the second part described something called The 2,000-Watt Society, founded by a society of scientists meeting in Switzerland. Kolbert, a brilliant, engaging, environmental writer, enclosed the two seemingly disparate halves of her article in a general consideration of global warming.
The message I took away from the first half was not just that windmills are clean and profitable, but that communities – as a unit – can change, and that when they do so, the effects can be profound. These were older, conservative Danish farmers, doing things the way they'd been done for generations. Reading how they came around to accepting a new idea for managing their old land inspired me think my community – Shambhala – might also be open to such a shift, especially given the unavoidable, dreadful consequences of global warming. We too have traditions and habits; however, we are schooled in the facts of change, and should be able to think and act anew.
But what sort of shift might our Shambhala community make?
The subject of the second part of Kolbert's piece – the 2,000-watt life – offers an answer. The ar-gument is that because most energy production has environmental consequences (measurable in carbon emissions,) to reduce energy consumption is an essential part of slowing global warming. It's not enough by itself, not by a long shot, but it's essential. When scientists at the Swiss Federal Institute of Technology calculated a sustainable level of energy use for the world's population, they came up with 2,000 watts per person per day. Kolbert points out that most of the world's population is well under this mark: India is a 1,000-watt society and China a 1,500-watt society. (These are two of the world's biggest, fastest-growing economies.) Western European countries check in at 5-6,000 watts, while Canada and the U.S. run at a whopping 12,000 watts. Ahem, people.
Kolbert looks at what it would take to live a 2,000-watt life. It does not apparently require much sacrifice, though it does demand decision, constant mindfulness, better application of existing technology, and new thinking. As a Swiss research paper put it: "Three things are needed: societal decisions… technical innovation, and the resolve of every individual to act in an energy-conscious way."
I began to see energy as a kind of merit. I dedicate merit generated each time I practice, though often reciting the verses without much oomph. But beyond dedicating invisible spiritual merit through recitation, it began to feel as if reducing my energy consumption was an opportunity to actually – really – do the same thing in the manifest world. And it would tangibly help. I confess to feeling proud about not driving nor owning a car anymore. Not all of us can do that – I couldn't have in California – but we could all still think creatively about how to reduce our draw on the energy grid.
If we could, as an international community of several thousand people, commit to the idea of a 2,000-watt society – ours – it would be a source of pride. It would also make a dent. We could dedicate quite a lot of unused energy towards the benefit of beings, present and future — including our children. Several large Swiss states have already endorsed the aims of the 2,000-Watt Society, as has the city of Zurich. Do you think Shambhala could do it?
Leave a comment at the bottom of the page and tell us what you think. And do click here to read Ms. Kolbert's original article.
Click here to learn more about the 2,000-Watt Society.
___________________________________________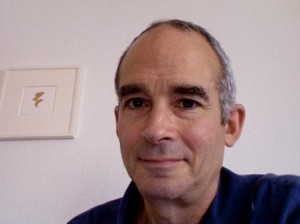 Acharya David Schneider divides his time between editing for Vajradhatu Publications, writing an endless biography of Beat poet and Zen master Philip Whalen, raising a 6-year old girl, and doing what he can to stay intellectually and spiritually fit enough to serve Sakyong Mipham Rinpoche as an acharya.
Post Tags:
David Schneider
,
merit
,
Protecting the Earth