Sunday
Featured Stories, Mandala Projects
Growing Old in Shambhala
By David Whitehorn and the Working Group on Aging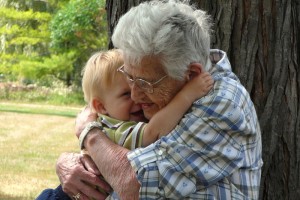 In the Shambhala vision, every moment of our life, whatever age we may be, is an opportunity to wake up, to engage straightforwardly with the situation we are in, including our limitations and those of others, and to manifest basic goodness.
This view has provided guidance for the Shambhala Working Group on Aging, a part of the Sakyong's Council, as we have over the past year begun to explore the issue of aging in Shambhala.
The need for Shambhala society to plan for old age is supported by a recent survey of Shambhala members indicating that 20 percent are over 60 years of age and an additional 50 percent are between 45 and 60. With each passing year, old age and death are becoming more familiar companions on the path.
As the working group has explored the issue of aging in Shambhala, we have come upon a number questions that seem worthy of contemplation. A few them follow:
(1) How do we as Shambhalians want to live out our final years?
(2) What changes to our city and land centers do we need to accommodate significant numbers of older people for programs or retreats?
(3) Do we need to develop organized resources within our own community to support Shambhalians who develop serious chronic illness or disability?
(4) Do we need to find a way to support those Shambhalians who find themselves without significant savings for old age?
(5) What formal practices, programs and ceremonies, such as a Rite of Passage for elders, do we need to help us acknowledge and work with aging?
Tibetans are cheerful about getting older, because they are proud to have lived another year. People in the West seem to take a different attitude. We sometimes have a hard time accepting change, especially when it involves aging, sickness and death. We feel depressed about getting older, because we are getting further from being young. I certainly don't mind getting older. I've enjoyed the process of growing and learning. I owe my appreciation in part to my teachers, who taught me to contemplate the truths of human existence. They would often laugh as they talked about all the different ways we could die. They said, "Ultimately, death comes without warning." They were not being callous or vindictive. They knew the power that comes from contemplating reality. It frees our mind from hope and fear. Now I know that I can either fight impermanence tooth and nail or accept it and grow from there.

– Sakyong Mipham Rinpoche, from Ruling Your World, pp. 121-122.
To encourage discussion of these and related issues, we have established an e-mail list (aging-talk) and a blog. Information on joining aging-talk is available here.
It is timely that a Community Care Council has recently been formed to bring together the various groups within Shambhala who are working to enrich Shambhala society. The issues that arise in regard to aging are not separate from the issues being addressed by the other working groups. There is an obvious convergence, for example, with issues of diversity and accessibility. As well, aging is an important issue for families (see this story in the Shambhala Times).
More fundamentally, the quality of the final years of life for those of us who live in Shambhala society will depend upon the quality and character of that society. If it is an enlightened society that recognizes the basic goodness inherent in everyone and manifests genuine compassion, we will be able to meet the many challenges and take advantage of the opportunities of fully living the final years of our lives.
The members of the Shambhala Working Group on Aging are Jacquie Bell, Emily Bower, Ann Cason, Louis Fitch, Donna Hanczaryk, Victoria Howard, Susan Keene, Marita McLaughlin, Chris Rempel, Aaron Snyder and David Whitehorn.
More information on the Shambhala Working Group on Aging is available here.
Post Tags:
aging
,
death
,
elder care
,
Elders
,
Health and Well-Being
,
Shambhala working group
,
sickness