Friday
Featured Stories
What is a Shambhala Household?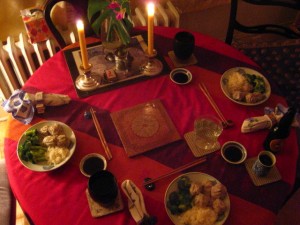 In conjunction with the Sakyong's recent teaching and emphasis on Shambhala Household, we asked Wendy Friedman and Noel McLellan to share their thoughts on the topic. Sangyum Wendy Friedman is the newly appointed Director of the Office of Culture and Decorum. Kusung Dapon Noel McLellan is a senior officer of the Kalapa Court.

What is a Shambhala Household? And what is its relationship with the Kalapa Court?
Noel McLellan: Generally we think of our own homes, our household, as the centre of our lives. Our household is a manifestation of our view, our lifestyle, and our culture.
Household is also the centre of the Shambhala mandala, which is the Kalapa Court, the home of the Sakyong and Sakyong Wangmo. It's very significant that the centre of Shambhala is a home, rather than a temple, office, or headquarters. The Kalapa Court is not just a home for the Sakyong and Sakyong Wangmo in a utilitarian sense. It's where Shambhala vision and dignified human culture are fully embodied and lived. It signifies that at the heart of our vision for enlightened society is the union of sacredness and everyday life.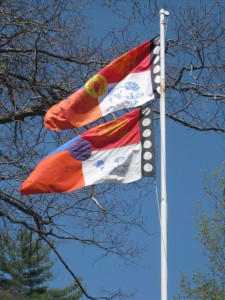 In my experience, the Kalapa Court is a very potent place. The environment there is very uplifting, rich, and awake. At the same time, it's very ordinary–dishes are being washed, food is cooking, Rinpoche and Khandro-la are living their lives. It's also playful and fun. So it provides an example for how to live as a Shambhala householder.
"A warrior never needs to take time off."
– Dorje Dradul of Mukpo
Wendy Friedman: We all know that our dedication to basic goodness, discipline and compassion does not dissolve at the shrine room door. In the Shambhala tradition, we have been taught to rejoice in the richness that we can experience as householder practitioners. The Sakyong is turning our focus to the concept of Shambhala Households as a structure for further developing post-meditation practice in our daily lives.
Shambhala Households are individuals, families or groups of people who wish to live by Shambhala principles and to cultivate an atmosphere of awake, uplifted cheerfulness in their homes. Rather than seeing our home life as a burden, or as a distraction from practice, we could fully embrace our domestic life and apply the Shambhala teachings to our living situation.
How can establishing a Shambhala Household enrich our lives as practitioners?
Wendy Friedman: The Sakyong has said that living in Shambhala Households can help us to see the continuity between our lives as practitioners and our home and family life. When we are able to manifest an atmosphere of warmth and delight in our homes, we can invite others into that–and celebrate our dignity together. The forms and culture of Shambhala are an upaya, or skillful means, for helping us to access our sanity at any time. If we integrate Shambhala forms into the way that we cook, entertain, raise our families and arrange our spaces, then our environment becomes a reminder to live wakefully.

"Take delight in others and propagate dignity."
– Dorje Dradul of Mukpo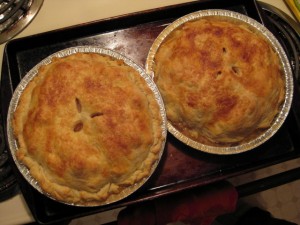 Noel McLellan: As Shambhalians aspiring to connect with primordial goodness, and to live and express that in our homes, we already have a powerful energetic connection with the Kalapa Court. In some sense, the purpose of the Court is simply to inspire us; to empower us in our lives so that we don't just regard everything as mundane and as a hassle. Further, we can take our seats as sakyongs and sakyong wangmos in the centre of our lives. The challenge often is just remembering that. Setting up our household based on the example of the Court reminds us, and supports our ability to hold the view.
Wendy Friedman: Sometimes our homes can become a place to "hide out" or flop. Because we all work hard, there can be an urge to collapse when we get home. We do need to rest and rejuvenate, but it is also important to rouse ourselves in creating a home that inspires us, rather than a cave or cocoon.
What recommendations do you have for transforming our homes?

Wendy Friedman: We can begin quite simply. Keeping the environment of our home clean and arranged with attention to detail is a great foundation. The Sakyong has been speaking frequently about the importance of a good hearth–as represented by a clean stove in our modern homes. The hearth or stove is said to be the source of confidence and energy in the home. Group or family dinners are another way to practice as a household. Gathering with friends or family to enjoy a nice meal binds us as a community. We may eat simple food, but we can prepare it with good quality ingredients, and offer it at a table that has been set with care.
"Join survival and celebration."
– Dorje Dradul of Mukpo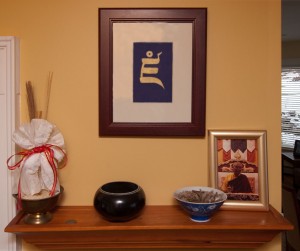 We can invite drala by establishing a kitchen shrine, and taking a fresh look at our existing shrines for ways that we might enrich them. Some households may want to sit down together to choose some goals for uplifting their living situation–such as saying the protector chants together each evening, setting certain nights aside as "family/household time" or creating guidelines for practicing more kindness of speech with one another.

Is the Sakyong's emphasis on Shambhala Households something new?
Noel McLellan: These are not new teachings, so seeking out and studying Chogyam Trungpa Rinpoche's talks on the subject could be a good way to connect with the view. Also, many senior practitioners have been drawing on court principles in the way they live their lives and arrange their homes for a long time now. If you know any, invite them over for tea!
Wendy Friedman: I remember, growing up in Shambhala, that many families had "Shambhala Households." Back then, there was no formal process that I knew of – but there were certain principles that people were trying to work with in their homes. It was one of the major shifts away from the hippie culture of that time. Some families or groups of people would share houses so that they could create households together.
I think that it can be an antidote to our current times of speed, materialism, and digitalization to engage in our home life in an earthy, hands-on way… to cook good meals, arrange nice flowers,
have good dinner conversation, and make protector offerings.

To Learn More and Contribute Your Ideas…

Shambhala Households are a central part of our lives as Shambhala practitioners. As the possibilities and directions unfold, we will be posting new information on the new Culture and Decorum webpage on Shambhala.org under Community.

In addition, this spring the Shambhala Times will inaugurate an online community forum for where everyone can post ideas or questions regarding Shambhala Households. Here are some examples of the type of topics that people may want to consider and discuss in community gatherings, with delegs or friends:

What are your experiences and thoughts on…

Dining: alone or with others; with friends or neighbors; formally or informally.
Meal chants: alone or with others; when with non-sangha or in public venues.
Neatness: avoiding the extremes of clutter or compulsive cleaning.
Television viewing: as indulgence or relaxation?
Entryways: inviting and/or protecting our households.
Attracting dralas: household environment and our behavior.
Food shopping: seasonal, local, affordable and/or sustainable.
Cooking: creative ideas and practicalities.
Eating: a time to appreciate taste and/or a time for social interaction.
The dining environment: creative ideas and practicalities.
Photos courtesy of David Brown. The image of the flags and kitchen shrine are from the Kalapa Court, residence of the Sakyong and Sakyong Wangmo in Halifax, Nova Scotia.
Post Tags:
Noel McLellan
,
Shambhala Households
,
Wendy Friedman