Thursday
Scene and Heard
Elephant's 2010 Picks for Books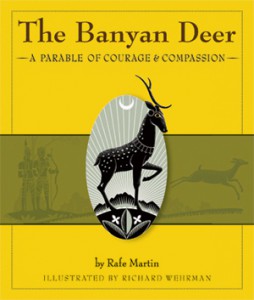 It's true that elephants don't read. Nonetheless, elephant–the online journal founded by Waylon Lewis–has a thought-provoking list of "Top Reads of 2010," centered on compassion, the environment, and spirituality.
Here are just a few…
Eaarth: Making Life on a Tough New Planet
That's not a misspelling in the title. According to author Bill McKibben, the conversation about climate change is over and has been for a while. In fact, we don't even live on the same planet as when the conversation started, hence "Eaarth."
The Banyan Deer: A Parable of Courage & Compassion
This nicely illustrated children's book is an elegant recreation of a story found in the Pali Jataka of one of the Buddha's earlier lifetimes. The narrative of a deer king who lays his life on the line not only for his own people but for all creatures, this story is a tale for all ages, with many subtleties layered beneath its surface.
Rebel Buddha: On the Road to Freedom
Dzogchen Ponlop Rinpoche follows in the footsteps of the original teachings of the Buddha by encouraging the reader to eschew that which doesn't make sense.
Freeing the Body, Freeing the Mind:
Writings on the Connections Between Yoga & Buddhism
The rather arbitrary division between yoga and Buddhism has been the subject of many articles online and in print, but in spite of what seems to be a plethora of views on the subject, Stone gathers together works from a wide range of luminaries who are able to grant fresh and historical perspectives on the subject without rehashing previously made arguments.
The Animal Manifesto: Six Reasons for Expanding Our Compassion Footprint
Addressing not only how we think of animals but also how we don't think of animals and our impact on them in our day to day lives, The Animal Manifesto is a though provoking and compelling read.
View more "Top Reads of 2010" by Todd Mayville on elephant.com.
Post Tags:
books
,
elephant journal