Saturday
Featured Stories, Video, Audio, Photos
Surmang Shedra Swamped with Children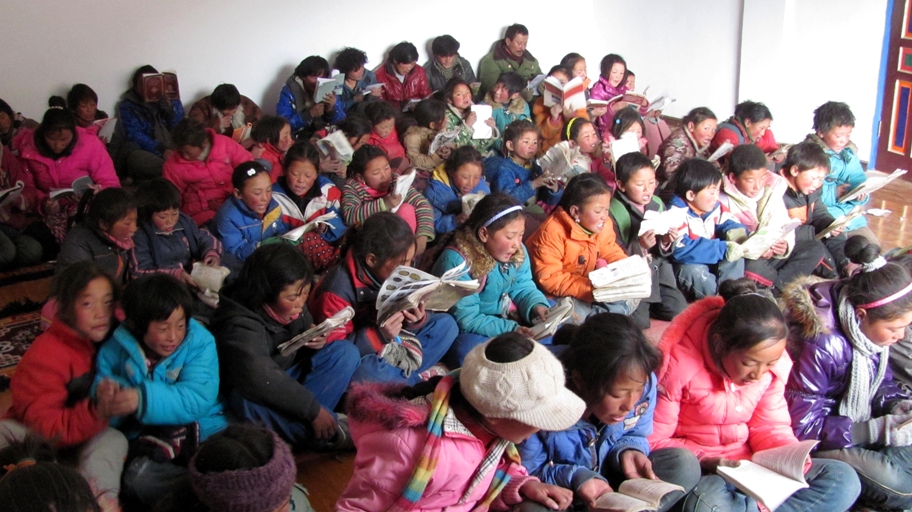 By Lyndon Comstock
The newly-opened Surmang shedra has been swamped with children wanting to come to school. In an unexpected wave, hundreds of families have started bringing their children every day. The plan was to initially provide facilities for 100 children. At the moment, 350 children are showing up daily–with the numbers still increasing. The program now needs to operate in older buildings at three additional sites, as well as in the classrooms at the new shedra.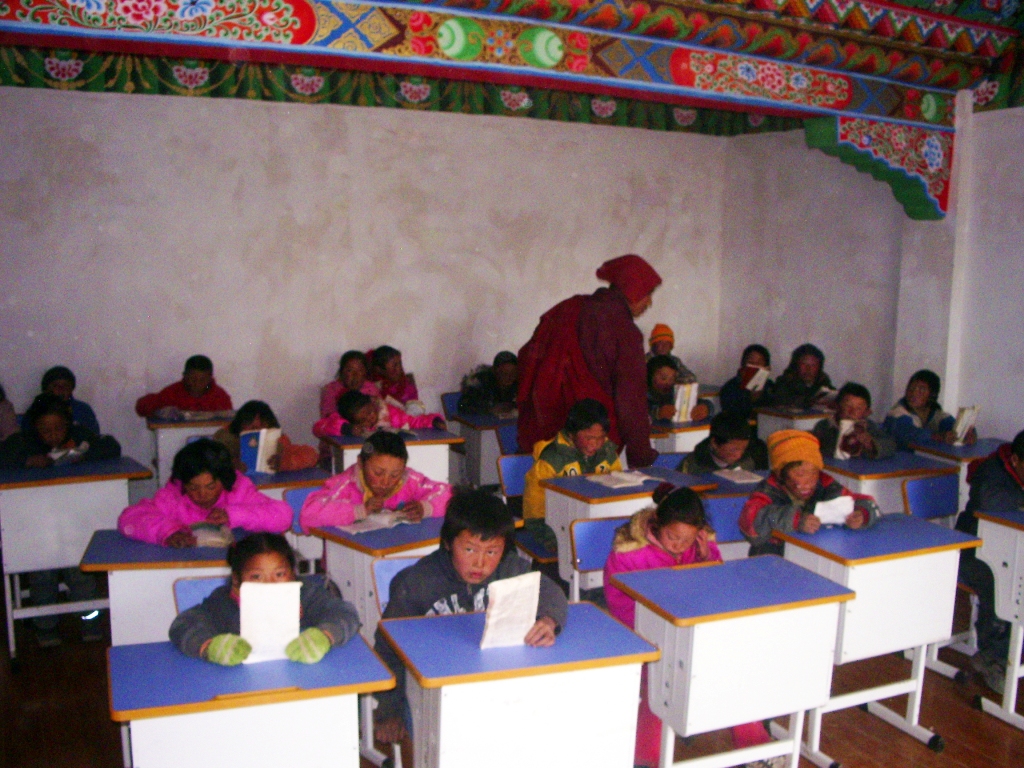 The school operates seven days per week and plans to offer classes ten months of the year (the children are often busy with their families during the late spring and summer). Fourteen monks are serving as teachers at present. Classes are being taught in Tibetan reading and writing, Chinese, arithmetic, and dharma.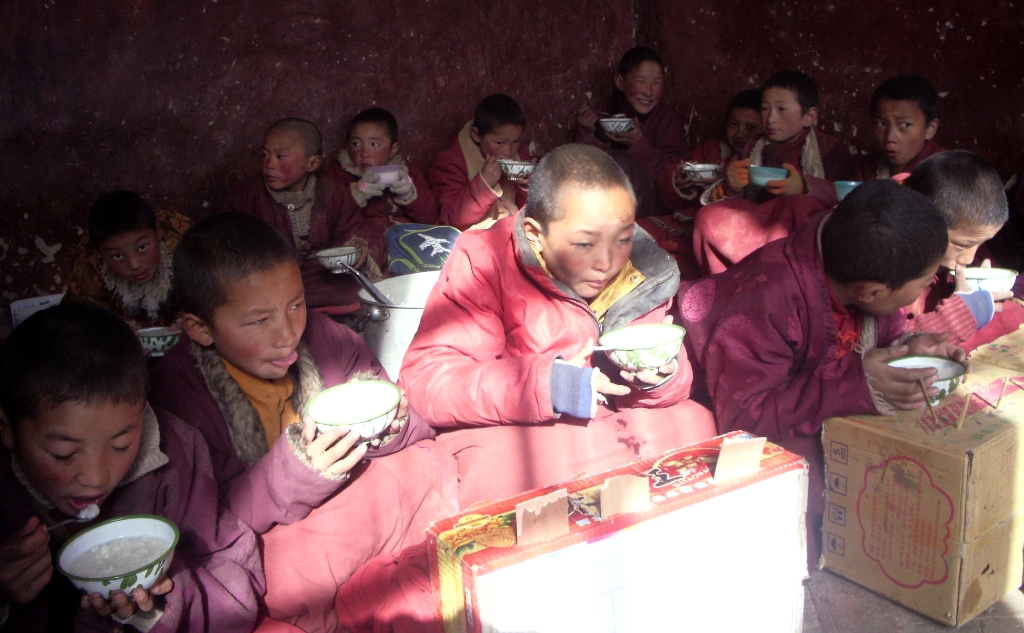 All of the participating children are fed two meals per day, which constitutes the single largest expense in operating the program. Local women do the cooking.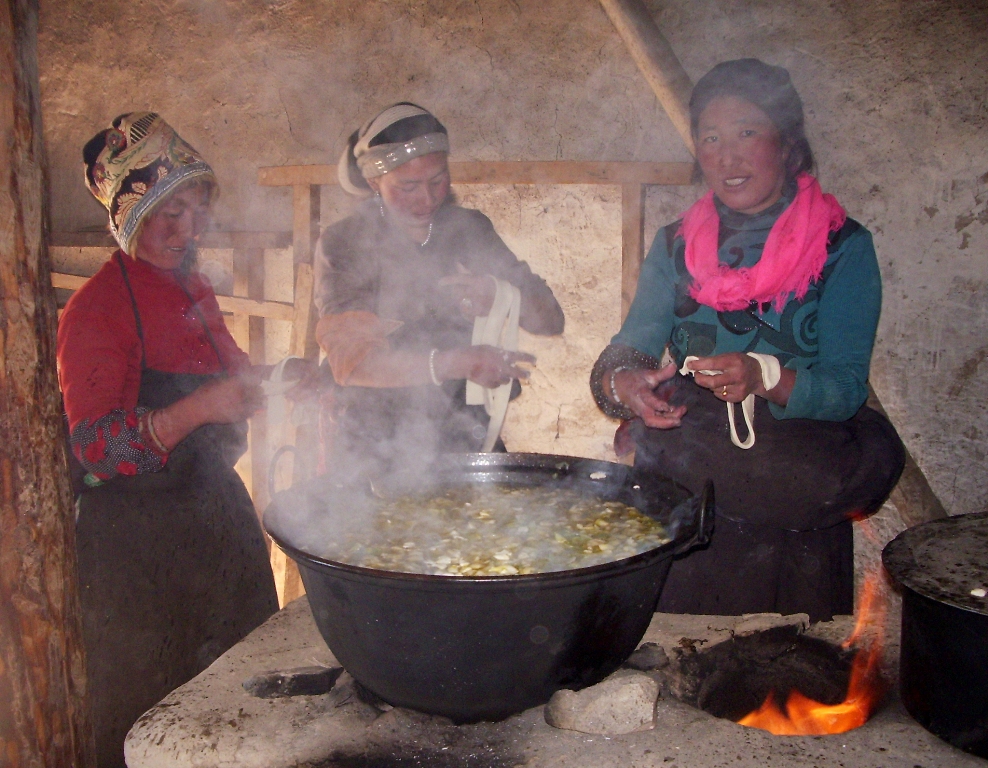 The Konchok Foundation is now struggling to provide the funds to operate the school. It costs about $1 a day for each child. The foundation faces the challenge of providing $100,000 this year for the children's schooling, roughly triple what had originally been anticipated for the children's program this year.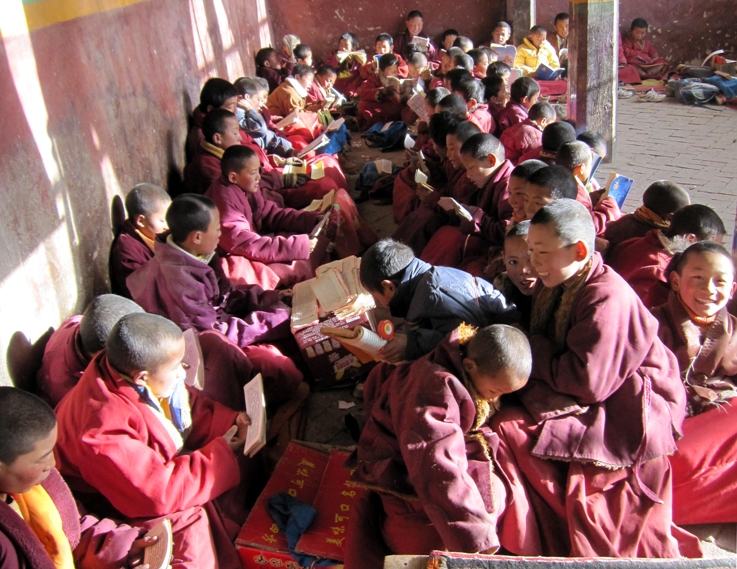 The Surmang region is extremely low income, and local families are not in a position to support the school financially. Donor support is urgently needed in order to meet the unexpected wave of children being brought to the school.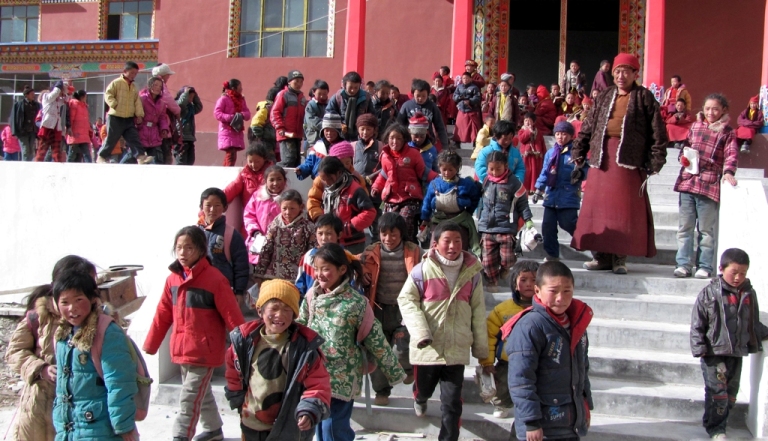 Please visit www.konchok.org to make a donation. It would be very sad to have to turn away children due to lack of funds.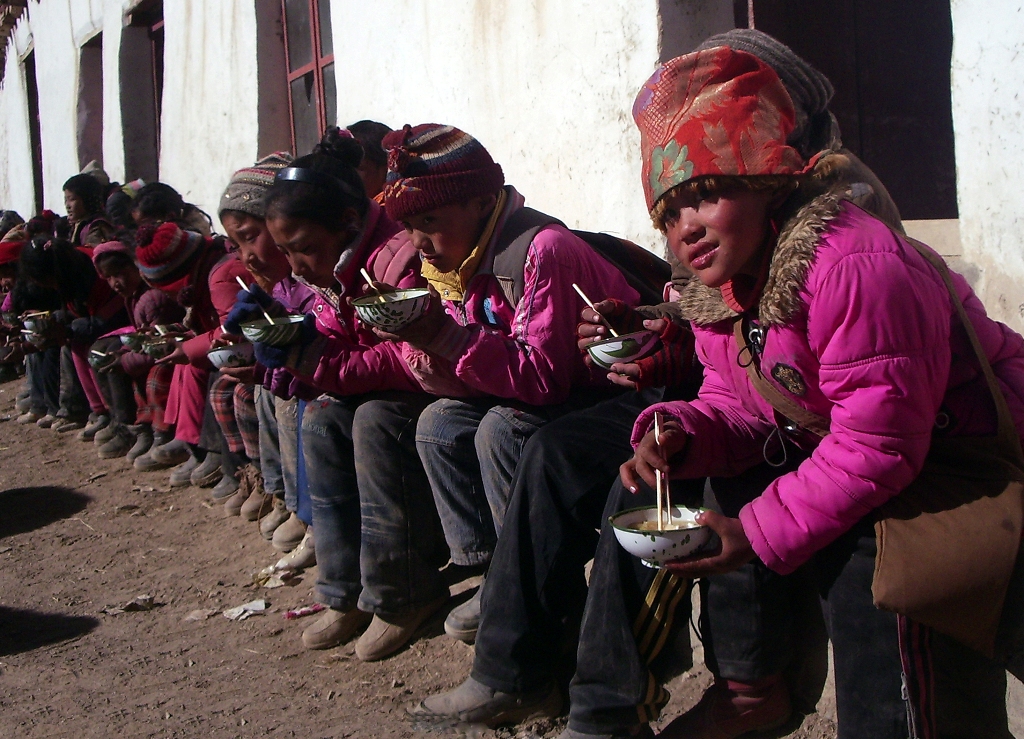 The age range of the children is approximately five to fifteen years old. More than one hundred of the children are novice monks. Of the lay children, more than half are girls.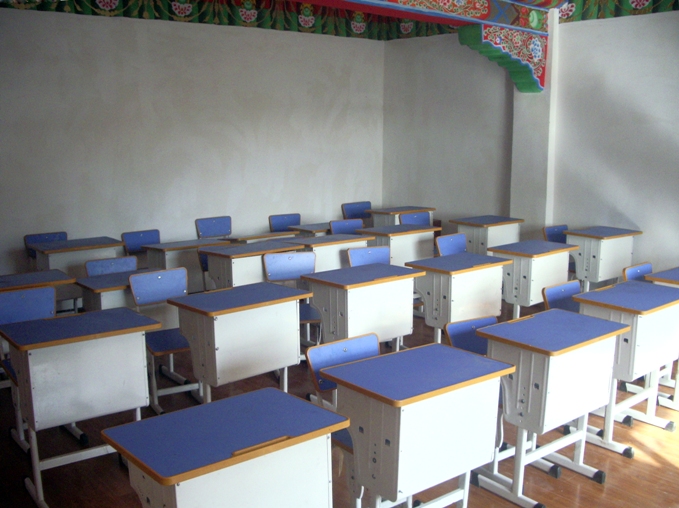 Many thanks to the Gesar Fund, which is helping to support the school and paid for some new desks and chairs for the children.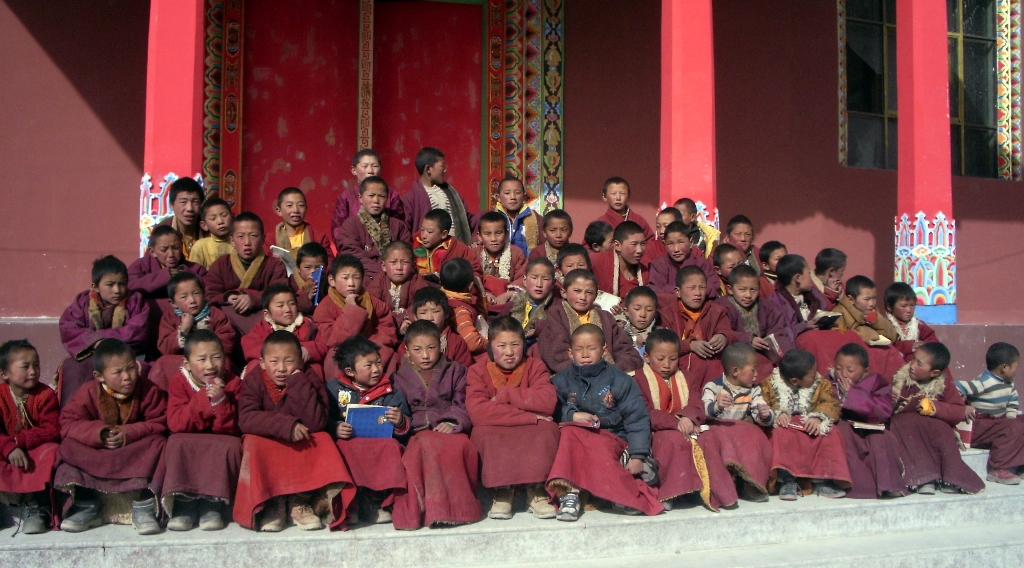 Once the shedra has been completed, programs will also be offered for adults. Surmang Dutsi Til monastery in eastern Tibet, where the shedra is located, is the home monastery for the Trungpa lineage of renowned dharma teachers.
Post Tags:
Children
,
education
,
Konchok Foundation
,
Surmang Shedra