Wednesday
Scene and Heard
Born under a Supermoon on the First Day of Spring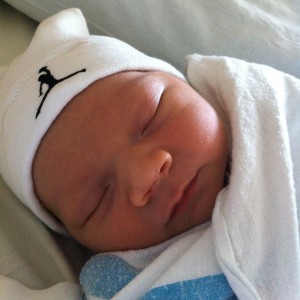 Oscar Emmett Haspray arrived at 1:22 am on March 20 under a huge full moon, on the first day of spring, and the last day of Pisces.
Noah Haspray and Gillian Macleod-Haspray are so happy to have him in their lives. Born at a wonderful birthing center in Manhattan, Oscar weighed 7 lbs 3 oz. He's already watched a Knicks game with his dad at home in Brooklyn!
Grandparents Richard and Alice Haspray are very happy.
Post Tags:
baby news