Monday
Mandala Projects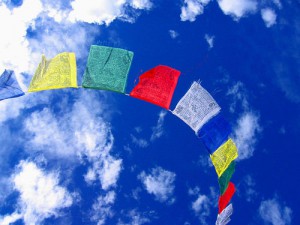 The Five Wisdoms come from an ancient understanding of our being that has great value for us in the 21st century. These qualities of authentic presence pervade our very being, our interactions with others, and every aspect of the phenomenal world. The Five Wisdoms Institute offers training programs to enhance self-awareness, communication and effectiveness. The Institute is now offering a training program specifically for professional development called [email protected]. In this brief article, Five Wisdoms Institute Director Irini Rockwell gives us insight into the new developments currently occurring at the Institute.
Developments at the Five Wisdoms Institute
We are living in glorious times of expansion in our Shambhala world. Since his retreat, Sakyong Mipham Rinpoche has proclaimed, with a great sense of urgency, the need to create enlightened society – now. This resonates deeply for all of us. Years ago, the Sakyong convened the Maitri Council to promote and protect the teachings of the Maitri Five Wisdoms (also called Buddha Families). He gave us the edict to "go out as far as possible," beyond our Shambhala Centers. When we created the Five Wisdoms Institute in 2002, we took reaching out to others as our mission. And, we are doing it.

Ten years later, we are pleased to share with the larger Shambhala mandala some of our exciting new developments at the Institute. The Shambhala Lineage Festival is an appropriate time to announce our news. The headliners are:
– A series of trainings called [email protected]
– A new, more professionally oriented website
– In March 2012, the publication of Natural Brilliance, a Buddhist System for Uncovering Your Strengths and Letting Them Shine.
The trainings, the website, and the book have been created with the intention of showing how the Five Wisdoms apply to many contexts as well as how to integrate them further into our personal and professional lives.
About the Five Wisdoms
As the Shambhala teachings train us in universal core principles to bring out human authenticity and dignity, the Five Wisdoms point to our unique nature – our tendencies. They work directly with our body, speech, and mind and reveal what we think, feel, say and do. We realize how we shine and bring out our best, as well as how we become stuck. We gain understanding of our weak points and where we can grow. We also become more skillful in recognizing the energetic dynamics in people, places and situations.
A special contribution Chogyam Trungpa Rinpoche gave to the Five Wisdoms teachings in the early 1970s are what is known as the maitri postures. Forty years later, the power of the unique five-posture practices, which are based on tantric practices and teachings, still astounds me. Through the postures, practitioners have direct experience of both neurosis and wisdom as vivid, intensified energy transmutes into brilliant sanity. Many practitioners have breakthrough experiences in how they see themselves, others and the world.
The Five Wisdoms are qualities of an authentic person. They cultivate personal integration, foster wisdom and provide a common language to engage in genuine relationships, skillful communication, creative thinking, enlivened environments, and effective action. As the vivid energy of all we experience, these qualities tune us into the dynamics of situations so we can respond appropriately and fully.
CLICK HERE – for a Flash presentation illustrating the five wisdoms.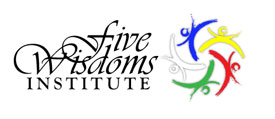 [email protected]
[email protected] is our new signature training series for leaders and professionals. Whether you are a teacher relating with different learning styles, a health caregiver serving those in need, or an executive sparking creativity throughout your organization, [email protected] allows you to experience new ways of relating to your work. Our program comprises two core trainings, which can be taken together to receive a Five Wisdoms Coach Certification. Foundation for Personal Development focuses on deep personal work to understand the Five Wisdom styles and their qualities and can be taken on its own. Professional Development for Application aligns the different wisdom energies of people, situations, and the environment to organizational and professional goals.
The Five Wisdoms Trainer Authorization is for trainers, coaches, and other professionals who would like to become authorized to design and facilitate Five Wisdoms trainings. The prerequisite for this training is the [email protected] certification or already being a Maitri Five Wisdoms teacher in Shambhala.
I continue to find more depth and more immediate applicability with the Five Wisdoms and an ever-deepening correspondence between them and Shambhala dharma. At the Five Wisdoms Institute we are committed to promoting these precious teachings: same mind; different expression.
~~
Irini Rockwell, principal trainer, has an MA in Contemplative Psychotherapy, a Certificate in Authentic Leadership and is long time faculty at Naropa University. To learn more about the Five Wisdoms Institute and see how you can become involved, please click here.
Post Tags:
buddha families
,
Five Wisdoms
,
Maitri Council