Wednesday
Video, Audio, Photos
New Shambhala Chants Introduced at Shambhala Lineage Festival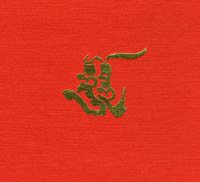 In support of reaching millions of people, as the Sakyong says in his Letter of the Morning Sun, we are now introducing three levels of chant books for the Shambhala community. This approach spans daily chants suitable for first-time practitioners through chants for the most advanced practitioners.
The three levels of chant books are:
I. The Shambhala Chant Book
II. The Warrior Chant Book (for those attending Warrior Assembly)
III. The Collected Vajra Liturgies (to draw upon for selected practice programs)
All three chant books are listed on the Nalanda Translation Committee's website. Click here to see more and order your copy.
Rupa Acharya Suzann Duquette, by way of Shambhala Online, has offered the following short video to expound upon these changes.

Please click here to view the video about the new chants

The Shambhala Chant Book is for sangha-wide use. It reflects the vision and intention of the lineage of Sakyongs, which emphasize the significance of basic goodness and the Shambhala teachings for this time. The Shambhala Chant Book is now the daily chant book for Shambhala Meditation Centres and Groups. These chants can also be used for opening and closing meditation sessions at home. However, practitioners are also welcome to choose whichever chants they have been introduced to for home use. An introduction to the Shambhala Chant Book and use of these chants will take place formally at the upcoming Shambhala Lineage Festival.
Chanting is a proclamation of the dharma. This proclamation touches and informs us as we deepen our practice of meditation. Shambhala Buddhist chants cover the entire expanse of the teachings, and are a profound teaching and practice in and of themselves. By introducing chants progressively, from the newest practitioner to the most advanced, we contemplate teachings that are relevant and guide our practice. Through a clear relationship and resonance with chants and chanting, contemplating the dharma through speech, our minds and hearts harmonize more readily with the meaning of the chants as we gently turn toward the dharma.
To read more about the new chants, pease see the letter on the view of the new chants and the three levels of chant books from Kalapa Acharya Adam Lobel, Rupa Acharya Suzann Duquette, and Shambhala Office of Practice and Education Director Andrea Doukas.
Post Tags:
Acharya Suzann Duquette
,
chants
,
Shambhala Lineage Festival