Thursday
Community Articles
Thanks Given: to Alice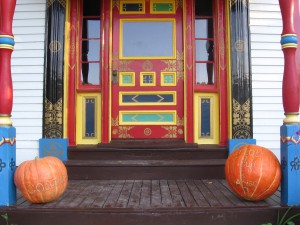 Today, in honor of the American holiday of Thanksgiving, the Shambhala Times is especially pleased to present this Warrior Tribute to Alice Patneaude, Karme Choling's grandmother. The article was beautifully crafted by one of Karme Choling's gardeners: Aaron Delong.
She was born in the rolling, green mountains, just above the winding Connecticut River. The land there was woven together by silt roads and sugar maple stands, and up on the hillsides you could see the patchwork fields of the little farms carved out of the woods, their borders embroidered by wild raspberry thickets and crumbling old stone walls. Alice Patneaude would transplant the runners of those plants down to her own garden, and eventually build formidable raspberry patches. She'd make jam with the fruit, giving away jars as gifts to family and friends. She'd give away bread, too, bread that she baked fresh every day, well into her old age. She believed freshly baked bread had a healing power.
Alice was the wife of a dairy farmer, Joseph, for sixty-three years.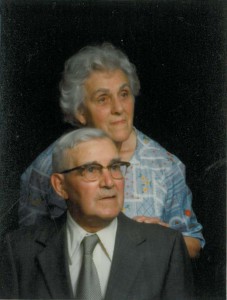 They were both Vermonters, and within them was the land that had raised them, the warmth of the bright, green, blossoming summers, and the strength of the quiet, white winters. The couple moved into the farmhouse, which would eventually become Karme Choling, in the spring of 1961. When they sold the land to the sangha, nearly a decade later, Joseph and Alice moved down the lane from the farmhouse, to the smaller home they'd built by the river that runs over the land. Joseph took a couple of his cows with him, so that he could still have his cream in the morning, and they tapped enough trees for their own syrup, cut and hauled their own firewood, and kept a garden. They cared for their children, their grandchildren, and kept a watchful eye on the folks up the hill, too. Joseph was a regular up at, what was then, Tail of the Tiger, offering advice, making conversation, and Alice always had an open door for visitors. Judith Robison, former director of Karme Choling, describes her experiences visiting: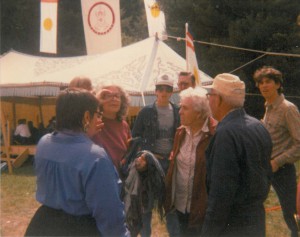 "About once a month, as I was racing around, trying to keep up with my 'to-do' list, I would realize that I hadn't visited Alice in a while. I would look at my list and feel that there simply wasn't time, but I came to recognize that moment as a sign to let go, to walk down the road and be a neighbor – Vermont-style. The karma energy of my job dissolved as I walked the road. Alice greeted me at the door with a big hug and we sat and chatted about this and that. She was a great conversationalist, interested in everything around her… Her living room, where we sat, was calico with lace doilies, and had pictures of her family on every surface. The atmosphere that surrounded her was fearless and genuine. I returned from every visit with renewed inspiration and clarity about warriorship."
In a rural countryside, where the arrival of a young, spiritual guru, and his tribe of wild, long-haired students, was met with some trepidation, the warmth and kindness of the Patneaudes was integral in helping to assimilate the sangha into the larger community.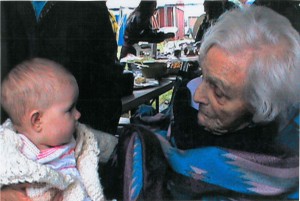 Alice raised twelve children, two grandchildren, and was the grandmother to over seventy others. One of her grandsons, Jason Winchester, who spent his summers at the little house by the river, would eventually live at the big house up the hill, too. Today, he and his wife, Kelsey, whom he met at Karme Choling, have a beautiful little girl, Lela. Lela and Alice were good friends, and one of the highlights for Alice in her last year of life were the visits from her newest great-grandchild. In recalling Alice's presence the other day, Acharya Suzanne Duquette described her as unflinching, unshakable, a mountain. It is often astonishing, the gentleness of such strength, the warmth of such fortitude.
Alice Patneaude passed away last month at the age of one hundred years. Karme Choling, and all Shambhalians, owe her a debt of gratitude, both for her benevolent presence in this world, as well as for her generosity in helping to care for this sangha when it was as young and fragile as one of her own children. Alice and Joe watched over the fledgling retreat center up the road, its earnest, if sometimes confused, inhabitants and visitors, and taught them something about how to live with one another peaceably, and about how to be a good neighbor to the world around them. Those are principles at the very heart of enlightened society, traits of true warriors.
~~
To read more about the doings and goings-on of Karme Choling and it's neighbors, visit their blog: http://karmecholing.blogspot.com/
Post Tags:
Karme Choling
,
Warrior Tribute