Thursday
Community Articles
Entering the Desung Path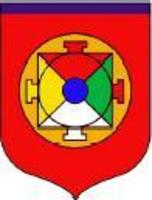 by Susan Wright
This past November, the Shambhala Center of Los Angeles hosted a weekend program with 30 participants from the US and Pacific West Coast, who had gathered for an Entering the Desung Path weekend. As an integral part of this blossoming society of fearless warriors, the Desung (an arm of the Dorje Kasung) focus on issues related to community building and the creation of an enlightened society. (Read more about this here.)
The weekend training was ably coordinated by Regimental Desung Commander Khenchen Laura Burnham and led by Dapon M, Dennis Southward, and Garuda Regional Desung Commander Dan Peterson Kado. The weekend schedule included several talks and contemplations, open circles, an early morning drill practice, role plays of challenging scenarios where Desung might be asked for guidance, and an evening mess with toasts and rousing renditions of the Guard Song and the Shambhala Anthem.

Participants traveled from all over the Garuda Region including several from Phoenix, San Diego and as far north as Vancouver. They ranged from seasoned members of the Dorje Kasung, to individuals in leadership positions within their centers, as well as relative newcomers to Shambhala who were curious about Desungship and what it might mean to "protect harmony."
The Desung Arm operates within the Dorje Kasung and is principally concerned with safeguarding the well-being of the community. Desung means "bliss" or "harmony protector" which can be understood at both a relative and absolute level. On the relative level, Desung, in their role as harmony protectors might be involved with bringing attention or expertise to support a Shambhala center member experiencing emotional or psychological difficulties, they may also be called on if there is conflict within center leadership or any other threats to centers manifesting the Shambhala vision.
At the absolute level, Desung practice is grounded in the certainty that basic goodness pervades all situations and is inherent in all beings. Problems or difficulties that arise are held within a container of wakefulness and precision; with the ground of compassion providing a space so that confusion and fear can be seen clearly and dissolved, and intelligence and dignity can shine. Again and again over the weekend, we were encouraged to contemplate this profound view; to notice our tendency to try "fix" problems rather than resting in the confidence that arises when we experience our own, and others, basic goodness.
Without a doubt, Desungship is a path of practice; we are constantly challenged by trying to join our highest aspiration to be of benefit with the practicalities of taking care of others as we ourselves also hold down careers, raise families, care for aging parents and attend to the myriad of responsibilities we all share.
For me it was a very heart-opening weekend; I left feeling personally inspired and moved by what was taught, and by experiencing once again my connection and gratitude to the lineage of the Sakyongs and in particular, Chogyam Trungpa Rinpoche, without whose inspiration the Dorje Kasung would not exist.
Anyone interested in exploring the Desusng path further is invited to contact the Desung Executive Officer, Khenchen Jessyca Goldstein at jessyca75 (at) gmail.com. In addition, there is an open Desung Forum on the Shambhala Network that can be accessed by clicking here.
~~
Susan Wright has been a student of Shambhala Buddhism since 1996, initially connecting with meditation and Shambhala Training while living in her homeland of New Zealand. From 1998-2003 while living at Karme Choling she became active in the Dorje Kasung. Susan has been a member of the Desung Arm for several years and is currently the Assistant Desung Commander for Garuda region. She lives in Vancouver BC.
Post Tags:
Desung Corner