Thursday
Scene and Heard
Update on "An Uncommon King"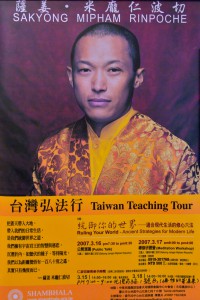 by Johanna Lunn
The new documentary movie "An Uncommon King" follows the Sakyong's life story from his father's escape over the mountaintops of Tibet, to birth in a refugee camp in India, growing up in Colorado and finally taking up the mantle after his father's death and teaching around the world. It is a father/son story that embraces the universal themes of family, heritage and cultural survival. But above all, it is a story about basic goodness.
Over this summer sneak preview screenings of "An Uncommon King" were offered at some of the retreats led by the Sakyong. It was shown at Karme Chöling in Vermont, in Boulder, at Dorje Denma Ling in Nova Scotia and at Dechen Chöling in France. The reaction was resoundingly positive. Here are some of the responses:
"Brings the Sakyong's extraordinary life into focus: fantastic Tibet footage, ordinary human interaction, love, history – it's all there."
"This is the film I've been wanting to show my family and co-workers for a long time."
"An unusual opportunity to glimpse the early biography of a great teacher while he is still living and in many ways just getting started."
"Gives depth to the vast vision of his father and the uplifting message of basic goodness."
"Very moving and inspiring."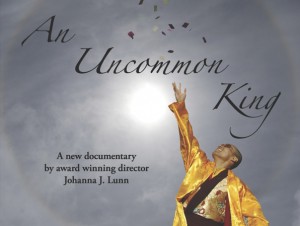 "Saw the film at Dorje Denma Ling – incredible! I cried! I cheered! It took my breath away. Looking forward to the theatrical release."
"Beautiful"
So what's next? The movie will be shown at film festivals later this year and in theaters across North America. An Indiegogo campaign has just been launched to help finish the exhibition masters so it can be shown in theaters, to produce the public DVD's and to complete the technical requirements for iTunes. Please help out! The campaign can be found online by clicking here.
"An Uncommon King" can also be found on Facebook and at this website, please click here.
Post Tags:
An Uncommon King
,
movie
,
Sakyong Mipham
,
Shambhala at the Movies