Wednesday
Featured Stories
Naropa in a Nutshell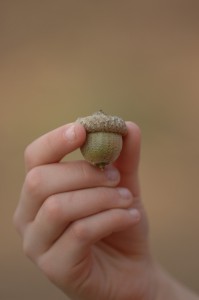 Shambhala Times interviews new Naropa President Chuck Lief
guest edited by Cara Thornley
photographs courtesy of Naropa University/Jack Greene
What rings crystal clear as you listen to Chuck Lief, is his passion for his teacher's vision, and his enthusiasm for the newest chapter in his own life – President of Naropa University.
On his way in to the interview, he passed a group of students sitting around the courtyard. Grinding acorns. Just a typical day at Naropa.
When asked to describe his feeling for being president at Naropa, Mr. Lief spoke in terms of the Sakyong's teachings on "turning the flower outward," saying that, "I first heard that loud and clear from Chogyam Trungpa Rinpoche." Lief, who became Trungpa's student in the early 70's when he was a Brandeis undergraduate, was subsequently prodded to go to law school by his teacher. From there his personal career jumped between for-profit business and nonprofit organizations, but always involved work in community development and economic justice.

Probably the best known organization he has worked for is the Greyston Foundation started by Zen teacher Roshi Bernie Glassman. Lief became its first president in the early 90's and recruited David Rome and Derek Kolleeny, other Shambhala sangha members to its management. Greyston grew from a few people to 180 employees when Lief left in 2003. It built housing for formerly-homeless families, and for people living with AIDS, as well as health centers, a childcare center and a bakery which still bakes millions of pounds of brownies a year for Ben and Jerry's ice cream. (For an extensive biography, click here.)
"I have always felt that 'turning the flower outwards' was part of who I was supposed to be. It is both my dharma experience and my professional experience," he explains.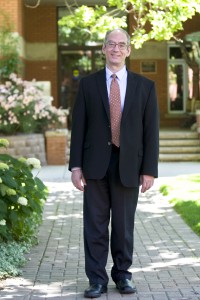 "I certainly feel that it encapsulates what the Naropa students are looking for, at least the students I'm relating with now. This is a real opportunity to find relevant ways to get out into the world, using what they experience at Naropa and their own personal transformation in ways that have a much bigger impact. "
"What the Sakyong is urging the Shambhala community to do," Lief continued, "is this great manifestation of what I also experienced with Trungpa Rinpoche." To some extent, Lief thinks one of reasons the Naropa Board of Trustees asked him to be president is that in many ways there's a shared vision, whether it's in the Shambhala community or in the Naropa community around what we ought to do. Then, how does Naropa actually take the next step?
Lief is in a unique position to address this question. He's been an active part of Naropa for 39 years, having participated in some of the earliest discussions with Trungpa Rinpoche that culminated in the creation of Naropa Institute in 1974. His wife, Acharya Emeritus Judy Lief was President of Naropa in the early 1980's. An original member of the board of directors, Mr. Lief continued as a member of the board of trustees when it was formed in 1986. Lief was elected chair of the board of trustees in May, 2011 from which he took a leave to apply with 300 other applicants for the job of Naropa's president.
"Part of why I applied for the job was the reality of the march of time – there are not going to be many more years during which someone who worked closely with Trungpa Rinpoche as Naropa was getting started could also be the leader of the institution. I'm really grateful to have this opportunity."
Speaking about his goals for his role as president, Lief shared that, "I want to clarify, honor and celebrate Trungpa Rinpoche's founding vision, and clarify as much as possible Sakyong Mipham Rinpoche's role as Naropa's current lineage holder. Naropa is also working to attract active practitioners of a lot of other faith communities as Trungpa Rinpoche originally envisioned. Being inclusive, without losing the heart of our lineage connection, will be an important part of my work."
His core vision for Naropa is to bridge the founding vision and energy with the impact that Naropa can have on the world today: to expand and broaden Naropa's reach and amplify it's impact – in all the areas in which Naropa students are totally well-positioned to be really effective.
Currently he says, the walls are breaking down between for-profit, non-profit, academic, and community development organizations – which not very long ago were absolutely in their own little worlds. Now the most effective work is being done across all of those fast dissolving boundaries. From his perspective, Naropa needs to be at the front of that conversation. It has to look at the ways it currently operates and take a look at new ways it could function.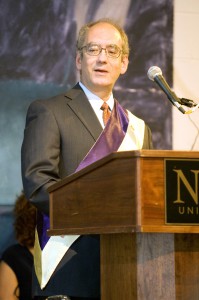 Another of President Lief's goals is for Naropa to become a more vocal and visible part of the contemplative education dialogue. In 1974, the conversation about the values and concepts around contemplative education took place only in Boulder. The reality is that where Naropa was once the sole occupant of that mountain top, today it shares it with many other institutions. That said, Lief thinks Naropa still has a unique approach to contemplative education and an incredible faculty that embodies contemplative education.
President Lief is committed to figuring out how to support Naropa's faculty in deepening their understanding of how their fields mesh with contemplative education. This means not just supporting them at Naropa but supporting them to go outside of Naropa: to conferences, to perform research, etc. He sees this depth of faculty support as being a huge benefit to the students.
Part of Lief's job in his first months at Naropa has been to just pay attention to what's going on there. Aware that Naropa has gone through tough times in recent years, both financially and internally, he's been "keeping his door open" and has had probably 60 – 70 unstructured one-on-one meetings with faculty, staff, and students. He is listening, and trying to figure out what themes are coming out and resonating with people.
"It's been only a couple of months, so I'm not pretending to be an expert on Naropa," he explains. "But what I've found, which is frankly the same thing I found at Greyston, is that when you are in an organization where people work because they share in the mission and values, and want to be there, it goes far beyond the paycheck. Naturally, there are all kinds of issues, like any organization has, but for the most part it's been a total blessing to be surrounded by people who share what we share at Naropa."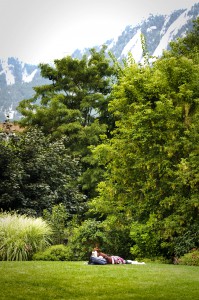 Naropa is fairly stable, financially, but, "we're not Harvard," he jokes. "I have a lot of work to do and will be going on the road in the fall and spring, raising money, raising awareness, introducing Naropa to people. I've gotten a lot of communications from Shambhala sangha members expressing a desire to find ways to reconnect with Naropa, so the trips that I'm taking, although they are areas with a lot of Naropa alumnae, are also places that have strong Shambhala presence: Halifax, the Bay Area, New York City. (Look for him in your area soon!)
Lief concludes with an invitation: "I'm pretty passionate about finding ways to make Naropa feel like it's a resource for the Shambhala community: whether it's experimenting with ideas for educational offerings, or whether it's a place they feel welcome for performances and events, or sitting or whatever. To the extent there's been any period of time where people have felt like there's too much of a disconnect, I take seriously the need to reintegrate what Naropa is doing with what Shambhala is doing. And I welcome more feedback from people…It would be great!"
~~
To learn more about Naropa, and view President Lief's touring schedule, please click here.
Post Tags:
interview
,
Naropa