Wednesday
Featured Stories
Making the Invisible Visible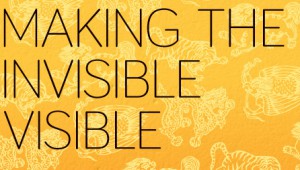 Shambhala Times is delighted to announce
a new blog:
Making the Invisible Visible
"I am not one of the youngest people in Shambhala, and so, for me, this blog is a bit of a marvel!" exclaimed the new blogger, Shambhala International's Executive Director Carolyn Mandelker.
Carolyn has named her new blog Making the Invisible Visible because, as she says, "so much of what 'Shambhala' does, how we make decisions, what we think and who we are is invisible to people across the mandala."


Most Shambhala members are familiar with their local center's operations, with how it runs and who is behind the scenes doing the work to ensure there is a place for people to gather and practice. But by the same token, the center of the mandala feels mysterious or even irrelevant. Carolyn explains that, "Some of you have been part of Shambhala for many years but feel that you don't know 'what is going on'. I hear questions from newer and older community members like, 'What IS the Kalapa Executive?' or, 'WHAT on earth is the Unified Giving Model?' or 'I don't even know how Shambhala is governed…'"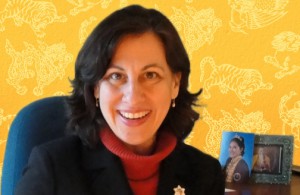 When asked what her intention is for starting a new blog, Carolyn shares that her hope is for this blog to become an online community room — a place for us to go again and again to see people, to catch up on news, to engage in dialogue, to question and laugh and, as she says, "To learn from our 'Shambhala team' and from each other." Making the Invisible Visible will be dynamic and constantly changing, depending on who participates.
"I would like you to feel nourished, fed and provoked when you visit — just like sitting down at the family dinner table!"
This blog won't just be a place for the staff of Shambhala International to post information, it will be a place of exchange and communication. Carolyn will post things herself, and the staff will feature videos and other pieces by members of Shambhala's team.
"I also want to invite videos and posts by community members. I will be tweeting as well, so those of you who appreciate Twitter can tune in that way. Add your comments to my posts, and let me know what you find interesting and relevant!"
Carolyn is eager to meet us all online, and as she says, "Through making the Invisible Visible, we can make the Impossible Possible!"
Visit the new blog here: executivedirector.shambhalatimes.org
Post Tags:
Carolyn Mandelker
,
Executive Director
,
Kalapa Executive