Thursday
Scene and Heard
Principles of Enlightened Warriorship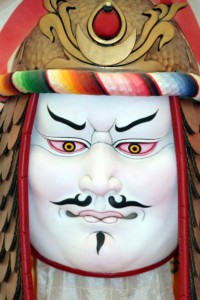 Gesar of Ling: Principles of Enlightened Warriorship
with Gyetrul Jigme Rinpoche
by Sean Raggett, London
The London Shambhala Centre welcomed back Gyetrul Jigme Rinpoche for the second annual cycle of teachings on Gesar of Ling. In an event attended by students from both the Shambhala and Ripa sanghas, we listened as Jigme Rinpoche presented these rich teachings in a contemporary and straightforward way.
The life of Gesar of Ling is the Tibetan national epic and the last living epic in the world, celebrating an enlightened warrior king. It is of particular importance to our community, in particular the Dorje Kasung, since Gesar's story relates with the notion of protection, not in terms of warfare, but rather of awareness and appreciation of our lives.

During the weekend, Jigme Rinpoche presented the principles of living our lives like an enlightened warrior, engaging the qualities of confidence, brilliance, vitality, gentleness and wisdom as cornerstones. Rinpoche also emphasized the importance of starting where we are, and relaxing in the face of a culture dominated by speed, materialism, individualism and isolation.
He told us to relax.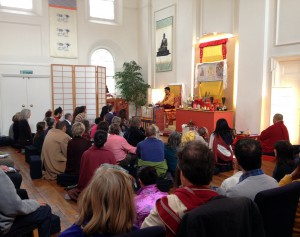 Since Gesar was an enlightened leader who practiced full engagement with all aspects of the world around him, Jigme Rinpoche emphasized the importance of not becoming overwhelmed with the speed and competitiveness of modern life, but rather to cultivate our inherent noble, fearless qualities in our day-to-day lives. Through many down-to-earth examples, Rinpoche presented Gesar's view of enlightened leadership as a basis for our true nature, basic goodness, and inherent compassion for others.
We were so lucky to have Jigme Rinpoche present these teachings, and look forward to him developing and deepening these fresh and vital allegories in years to come. Through his modern examples, and down-to-earth teaching style, Rinpoche's presentation of the epic of Gesar helps us manifest the Shambhala vision of societal transformation through cultivating the wisdom of a historical epic in this modern age. Thank you Rinpoche!
~~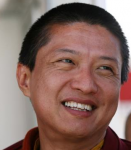 Gyetrul Jigme Rinpoche is the son of H. E. Namkha Drimed Rinpoche, the supreme head of the Ripa Lineage, and the brother-in-law of Sakyong Mipham Rinpoche. He is known for his fluency in English and his lively, direct, fluid, humorous and down-to-earth teaching style.
Post Tags:
Gesar
,
Jigme Rinpoche
,
London