Saturday
Arts and Poetry
"What stopped you?"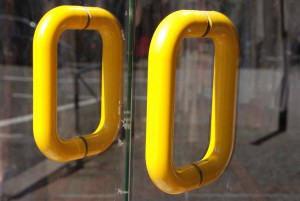 article by Luz Rodriguez
photos by Grace Wood, Marij van Haren, Sigrid Olschinski and Danielle Roeleveld
During the 4 days of Miksang Level I at Dechen Choling, the question we faced at every evening session when reviewing the assignments we received for the day, was "What stopped you?" asked by our teacher, Hèlen Vink, the only European fully authorized as Miksang teacher since 2008 (www.miksang.nl).
The point (and answer!) is just awareness. You see something that strikes your eyes and you stop to look, just there, just on the spot. Every time Hèlen asked the question, it reminded me of Kado, another Contemplative Art training, where Marcia Wang Shibata always insists we know exactly what we are doing: Awareness.

At the end of June, a group of 14 people gathered mostly from the Netherlands, but including two Brazilians, and one person each from England, France, Germany and Spain. We learned and rediscovered exercises with our eyes and body, training to stop and look without thinking or allowing mental chatter, long before picking up the camera.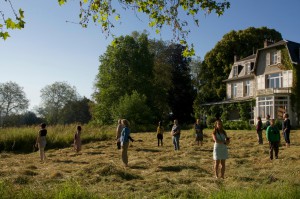 Amazing how soon we developed a sense of camaraderie! Most probably because we were exposed in the 10 daily pictures that we chose for our teacher to review and edit in front of the whole group. Never mind the nakedness, it was great fun! Amazing how quickly we developed a sense of contemplative meditation, remaining silent every morning as the van drove us to Limoges, Place de la Motte, and Les Halles. How ready we were to close our eyes… and be closely watched and often surrounded by locals, quite curious about this bunch turning slowly right and left, eyes closed or suddenly opened for a few seconds, as Hèlen clapped her hands either fast or slow. The photo here shows part of the exercise behind the Dechen Choling chateau. No wonder we looked like aliens freshly landed in Place de la Motte!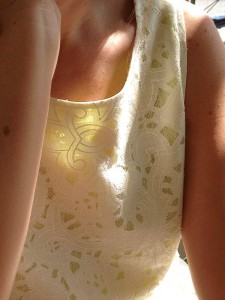 Soon we began to learn about mistakes! I was so excited about Les Halles (Market Place) that I went there with my camera, ready for a feast for the eyes. Well, fruit and vegetables, olives and species were part of the "no-no" for the first assignment as all of that belongs to "nature". And I thought I was so clever!
We received a "manual" prior to our arrival at Dechen Choling and each day we were required to read or re-read one chapter of the manual, in order to focus on the particular stage of perception of that day's assignment. The detailed review of our work took place every evening, sometimes into the night till the point that the Rusung came once to let us know that it was past curfew time and we were still hooked on color, flash of perception and gap…
I found it extraordinary that a couple of professional photographers were part of the group. The majority of the participants had never attended a meditation program, let alone Dechen Choling. Meditation instruction was offered the first day for those willing to take a further leap.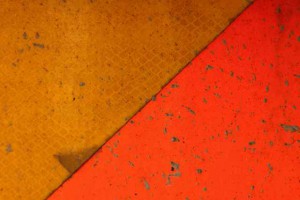 We learned about our cameras, depth of field and visual discernment. Hèlen Vink is a ground teacher now, full of patience and humor, caring without pretending, happy working with people, and so inspired and passionate that she infused us with the confidence to stand and be exactly who we are. I must say, even to my own surprise, that the link that we created as Miksang students in just 4 days is as strong as a Shambhala warrior bond, as we have been cheerfully following the steps of Chogyam Trungpa Rinpoche! (View a new slideshow with Miksang photos by Chogyam Trungpa Rinpoche by clicking here.)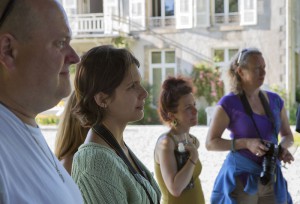 Hèlen Vink has built two slideshows on the Miksang program, click here to view.
For more information on Miksang, please click here.
Post Tags:
Dechen Choling
,
miksang
,
Nalanda Miksang
,
photos