Monday
Community Articles
Receiving the Goodness of our Elders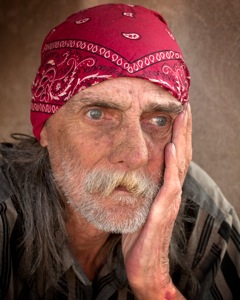 COLUMN: Aging in Enlightened Society
View Versus Agenda
by Ann Cason

"Kindness cuts through isolation, fear, and aggression. All of us can remember moments of kindness that changed our day, at least – and maybe our lives. When we relegate kindness to mere social courtesy, we are handicapping our access to the ambassador of love and compassion – deeply held powers of the human heart. If we want to continue to evolve, we should cultivate ordinary kindness. With kindness, we will shift our future."
~ Sakyong Mipham in The Shambhala Principle
In his new book, The Shambhala Principle, Sakyong Mipham presents a view that we as human beings are basically good. By that, he means that we are whole, complete, and worthy. Kindness and compassion are at the core of our human nature.
In my field of gerontology, the world is gearing up to care for the baby boomers, who because of their vast numbers, are predicted to become a burden upon our declining society instead of a blessing. But older people are the holders of the cultural transmission of basic goodness. All human beings are holders of basic goodness, but it is more accessible in older people, even though often missed.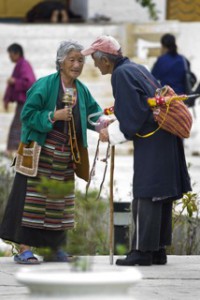 As older people begin to have diminished life force and dimming senses, space needs to be provided so that this transmission will not be lost. Then caregivers can receive it and nourish it and share it from where they find it: by slowing down, listening, practicing kindness and feeling the heart.
Many old people plod along trying to make it through the day. Many caregivers think that their task is to make sure that they won't run away, that they will stop driving, that their dementia will not drive us crazy. Or at the very least, that they will have a healthy aging with proper food and medicine and relationships. Protection is good, but only the start.
Although aging is a time of life that brings possibilities, the tendency is to regret the way life turned out. Many elders collapse under the weight of unhappiness. They don't have the energy to engage. So often both family and professionals approach older adults with an agenda to fix or console. But there is a danger of the mind getting stuck on pity or sadness, rather than expanding into the enriched heart and mind.
After reading
The Shambhala Principle
, I feel more than ever that the work to be done with our elders is to connect with and receive basic goodness. We could create a culture of kindness for older people and in so doing, we would create it for ourselves. Or it could be the other way around. We could create the culture of kindness and ask the older ones in. Walk right in says the spider to the fly. And the good thing is that we don't have to tear down or dismantle or just not participate in the world that is right under our nose. What is it that takes us farther than we thought we could go? What is it that makes the heart take wing so that you suddenly know and feel brave? Feeling basic goodness leads to curiosity and care.
The following is a story of a family caregiver who, at the end of his rope, got really brave and stepped beyond his agenda of what he thought a good husband should be.
I met Dan at a family support group. He had cared for his wife, who suffered from Parkinson's for many years. Overwhelmed by her illness, she would not let anyone except her husband care for her.
Dan heard about a camp that was designed for caregivers and their loved ones who needed care. One day he got her into the car to take her for a drive. Without speaking, he drove her straight to the camp, got there in time for dinner where they sat with other couples and had a nice time. She agreed to spend the night and went off with a caregiver, while her husband went to a dorm to spend the night with other husbands.
In the middle of the night, he awoke to the sound of a man calling out, "Wake up, wake up, come outside." Fearful that it might be a fire or other disaster, he ran out. Then he stopped and looked up. A full moon shone down flooding the flat ground with moon light. The men from the dorm stood together basking in the magic. "That is the first time I have seen the moon in many years," he told his wife as they drove home the next day. And she agreed to come back to the camp again.
To read more articles in this Column, please click here.
~~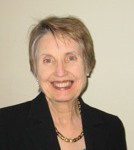 Ann Cason is a pioneer in bringing the principles of mindfulness, compassion, and respect into the care of elderly people. Her book, Circles of Care (Shambhala Publications) is an innovative exploration of the issues involved in working with old age. Her insights come from many years of professional and personal experience. She is a geriatric care manager based in Portland, Oregon and is a member of the Shambhala Working Group on Aging.
Post Tags:
aging
,
Aging in Enlightened Society