Thursday
Shambhala News Service
Important News about Ashoka Mukpo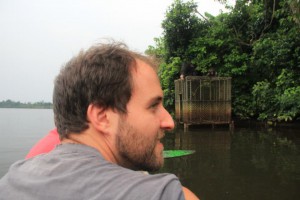 As many of you know, Ashoka Mukpo has been engaged with human rights work in West Africa for the last several years. When the Ebola outbreak occurred he felt compelled to return to Liberia to help shed light on how the crisis was being handled socially and politically. Having lived there for the last several years, Ashoka was well aware of the risks but felt strongly about trying to help provide honest perspective from the ground level. We recently learned that Ashoka has contracted the Ebola virus.
Ashoka is being evacuated to the USA where he will receive the best possible treatment. The doctors are highly optimistic about his prognosis. We will update the Shambhala community as more is learned. Please hold Ashoka in your thoughts and practice.
Click here to watch an Interview with Diana Mukpo and Mitchell Levy on the NBC's Today show.
Post Tags:
Sakyong and Fam