Tuesday
Mandala Projects
Emailing Heads of Government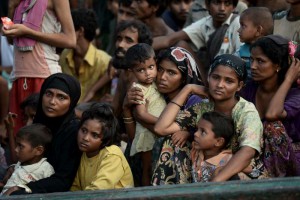 See full article here that this list pertains to.
This list includes all countries with Shambhala Centers or groups.
If you know of a better email address for any of these heads of government,
kindly inform Richard Reoch at [email protected]
(A draft email for you to send or adapt is included below for ease of copying.)
Australia: https://www.pm.gov.au/contact-your-pm
Austria: [email protected]
Belgium: [email protected]
Brazil: [email protected]
Canada: http://pm.gc.ca/eng/contactpm
Chile: http://www.gob.cl/escribenos/
Czech Republic: Fax: +420 224 373 300
Denmark: [email protected]
Finland: [email protected]
France: http://www.elysee.fr/ecrire-au-president-de-la-republique/
Germany: https://www.bundeskanzlerin.de/Webs/BKin/DE/Service/Kontakt/kontaktform_node.html
Greece: [email protected]
Hungary: [email protected]
Iceland: http://www.taoiseach.gov.ie/eng/Contact_Us/
Italy: [email protected]
Korea, Republic of: [email protected]
Mexico: http://www.presidencia.gob.mx/contacto/
Netherlands: https://www.government.nl/contact/contact-form
New Zealand: [email protected]
Poland: [email protected]
Russian Federation: http://eng.letters.kremlin.ru/
Slovenia: gp.kpv(at)gov.si
South Africa: http://www.thepresidency.gov.za/pebble.asp?relid=65
Spain: https://portal-scc.presidencia.gob.es/[email protected]/contacto.jsp
Sweden: [email protected]
Switzerland: https://www.admin.ch/gov/en/start/contact/contact-form.html
Taiwan: http://english.president.gov.tw/Default.aspx?tabid=537&Step=Write
Thailand: The Secretariat of the Prime Minister, Government House, 1 Phitsanulok Road, Dusit, Bangkok 10300
Ukraine: http://www.president.gov.ua/en
United Kingdom: https://email.number10.gov.uk/
United States: https://www.whitehouse.gov/contact/submit-questions-and-comments
————————————————————–
D R A F T E M A I L
Dear President (name) or Prime Minister (name),
I am writing to urge you to respond generously to the recent United Nations appeal to help the thousands of refugees and migrants who have been risking their lives by crossing the Bay of Bengal and the Andaman Sea. This appeal was launched on Friday 1 June by the United Nations High Commissioner for Refugees: http://www.unhcr.org/557175819.html
As a concerned citizen of our country, and also as a Buddhist who cares deeply about the suffering that is involved in this complex situation, I am pleased that the United Nations is offering its expert assistance to assist the victims and help resolve some of the root causes. I hope that our country can support this effort by making a generous contribution to the appeal.
Yours sincerely,
(your name)
—————————————————————-
Post Tags:
engaged buddhism
,
government
,
Southeast Asia