Saturday
Arts and Poetry
Poetry Space, Fall 2016 – a New Prompt, "Into Winter…"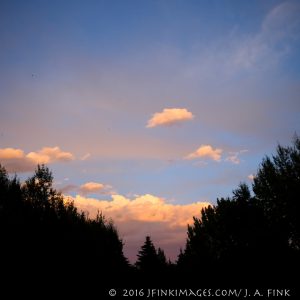 As we head into late fall and soon the early days of winter, we're delighted to feature two poems from a poet new to Poetry Space, Sydney Solis from Boulder.
As the days shorten, we are increasingly eager to review new work. This time, we're offering a "nonbinding prompt." We will probably publish again in November or early December, so we invite you send us new work that speaks to the prompt – Into Winter. We're calling this a "nonbinding prompt" meaning that we're still excited to read new, previously unpublished work that ignores our prompt entirely. So, if you've submitted before, let's see your new work; if you've never submitted, well, now's the time….
---
Being – Then Nothingness
This poem started out swinging from the moon and riding on a swan – but now it's just going to be a dream within a few hours before sunlight catches up – That tin – red heart ornament hanging from the fan on your ceiling – watch that spin into the rainbow colors and filmstrip of our minds – Projectors inhabiting interesting arenas – Whole islands – Sand and being – then – nothingness.
---
The Passion
I am the long green
vine, winding,
I am, its way up
from earth, a
soursop tree,
passion, offers
support, climbing,
now I burst, trailing
forth, I am hauling
a hundred ripe,
yellow round passion
fruit, some red
fleshy, free
excessively full
of senses, sour
that smacks
sunlight and heaven,
every black seed,
I, daring, open
passion, to life, am.
---
Both poems are by Sydney Solis — Sydney is an award-winning performance poet, storyteller, author and yoga teacher. Her poetry has been published in The Caribbean Writer and The Squawckback, and she teaches her pioneering methods of Mythic Yoga and Storytime Yoga internationally and at Lighthouse Writers Workshop in Denver. A native of Boulder, Colorado, she has spent many hours on the cushion at the Boulder Shambhala Center and is now a member of the Volusia Buddhist fellowship in Florida. She splits her time living in Deland, Florida and Boulder, Colorado. SydneySolis.com
Post Tags: