Sunday
Featured Stories
At the Crossroads
As Buddhists, should we avoid the aggression and confusion of politics, becoming islands of peace?
by Daniel Phillips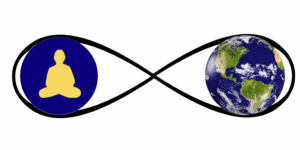 At my family's Thanksgiving dinner, some of us were sympathetic with white supremacist views, some were appalled, and some wanted to not make any waves.  Some were Evangelical Christians who looked forward to the apocalypse, some were Catholics, and some were of Jewish heritage.  Following our election and the rise of the alt-right, the personal can quickly become political.
Politics is most often considered to be a pejorative term.  Still, according to Aristotle, "Man is a political animal. A man who lives alone is either a Beast or a God."  By giving up on our state, are we not also giving up on our society, even our humanity?  Or, are we considering ourselves to be gods, above it all?
Recently, one of the members of the Atlanta Shambhala Center resigned her membership because she felt that we had become "too political."  We have been hosting conversations on race, human rights, economics and our environment for over a year.  Recently, two of our members drove a carload of donations to the Standing Rock Camp of Water Protectors in North Dakota.  Our center's Facebook page frequently has postings of these social issues.  This might not seem like the island of peace that some feel is appropriate for a Buddhist center.
Mostly, politics is considered to be an aggressive expression of power.  That power is generally accompanied by the victimization of some people and the indifference of others.  We may resign ourselves to the role of being helpless bystanders.  However, being a Shambhala Warrior seems to require a greater responsibility.  How can we find light in this darkness?
When we abdicate our personal power, we make it easier for those who are more aggressive to take power.  Allowing our natural awareness to resolve into indifference, we are actually facilitating aggression.  Aggression and ignorance seem to have a symbiotic relationship.  Our training as meditators can enable us to rouse our courage and confidence to look at the places that scare us, both in our mind and in our society.
In a relative sense, we will not find peace in our lives by avoiding conflict.  As long as we experience duality, we will experience conflict.  When we separate ourselves, we may be enabling some karmic dualistic cycle.  But conflict can be resolved when we can have faith in each person's basic goodness, and in that which is mutually beneficial to all of us.  This is the long, hard road, but for better or worse, we are in this together.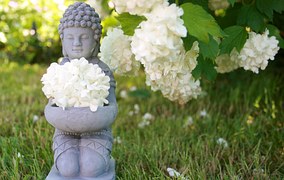 So how can we work with conflict?  We can use our Shambhala teachings and practices to connect us, rather than to isolate ourselves.  We can use the skillful means of compassion and wisdom to strengthen and repair our personal relationships.  In the end, our society and our government are a web of personal relationships.  We are all involved, and we are all responsible.  We can engage in the challenging activity of not looking away from that which may seem too painful, or may seem to be "not my problem."  We can take care, beginning with ourselves and extending that care to others, even to those we don't know.  We can improve our conversation skills, particularly those of truly listening.
"If you think that you are enlightened, go home for Thanksgiving," goes an often-cited quote attributed to Ram Dass.  That was especially true this year.  Even if we live on death row or in a monastery, we can learn much from the company of others.   For Aristotle, being with others included the noble endeavor of engaging in politics.  He said, "Even if the end is the same for an individual and for a city-state, that of the city-state seems at any rate greater and more complete to attain and preserve. For although it is worthy to attain it for only an individual, it is nobler and more divine to do so for a nation or city-state."
No doubt, we may be weary or discouraged by this year's election cycle, and we may want to withdraw.  But the Sakyong says that "only by staring directly at the confusion–examining it and absorbing its reality–will our species discover a way forward."  We seem to be at that crossroads.
---
Daniel Phillips serves as director at the Shambhala Meditation Center of Atlanta.
Post Tags:
communication
,
conflict
,
overcoming aggression
,
power
,
social action
,
social engagement