Tuesday
Atlantic Canada
Remembering Steve
A warrior tribute to long-time Shambhalian Steve Armbruster: 21 April 1950 – 14 January 2017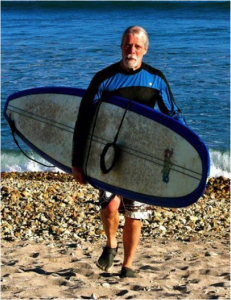 Surrounded by family and friends, Steve Armbruster died peacefully in Halifax on January 14 following respiratory problems. His wife Rita, son Erik, daughter Melissa, and other dear friends provided loving care and warriorship during his unexpected decline and passing.
An inspiring and compassionate father, husband, brother, mentor, boss and friend, Steve left a lasting impression on everyone. He always made you feel special. His loving and generous presence will be missed.
Steve always lit up a room. With his boundless energy, generosity, sense of humour and charm, he effortlessly created an extended family wherever he went. Hundreds in Halifax attended his Shambhala funeral ceremony (Shing Kam) offering poignant and humorous eulogies. 
Steve grew up in eastern Washington within a family of apple growers, and in addition to his Halifax family is also survived by his mother, father and three brothers. He became a student of Trungpa Rinpoche in 1976, completed a Master of Arts in Psychology at Naropa Institute, and later earned a business degree at the University of Colorado.
Loyally devoted to Trungpa Rinpoche and the Kongma Sakyong, Kasung service at the Kalapa Court was a primary practice for Steve. At the request of the Sakyong, he was a founding member of the Board of Directors of Shambhala, and also Shambhala's Director of Finance in the early 1990s.
While attending the 1981 Seminary, Steve met the vivacious Rita Onuferko, who he said left him speechless – a rare state for Steve. They moved to Philadelphia and later to Halifax in 1988. He pioneered, with Rita's help, high coffee culture in Halifax, opening Steve-O-Reno's Cappuccino, which after many incarnations now thrives in two locations. As a friend said, "Steve knew that making a fine cup of Joe would win him a city's love." With Steve's support, several of his employees went on to open their own cafés in Nova Scotia.
Steve spent this life living to the fullest, enjoying activities including sailing, surfing, basketball, running, and hiking – including the Pacific Crest Trail last year with his dear friend, Mark Rector. Steve took great joy in his family, and they travelled widely together. He and Erik spent many hours together in the waves, and for several years Melissa enjoyed running the café business with Steve.
A week after his death, two dozen of his Nova Scotian surfing friends and family gathered to remember Steve on the water, tell stories and scatter some of his ashes. You can see a short video of their surfing memorial by clicking here.
The day Steve's body was cremated, a friend told of a lucid dream he had that morning. Steve, the surfer, was riding a rainbow of light into the unknown.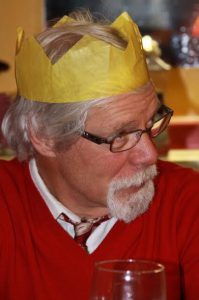 A website of Steve's life has been created which his son Erik will use to create a future publication. Please feel free to enjoy it, and to offer your recollections and photos: https://www.remembersteveoreno.com/
Donations in memory of Steve may be made to Dorje Denma Ling http://dorjedenmaling.org/giving/, a place dear to the Armbruster family.
Sail on, Fearless Warrior!
Kasung die lonely
Forgotten and alone in the mountains and the fields
Their bodies return to where they lay
A million times before going into battle.
They dissolve
Back into the earth and sky
Their eyes becoming stars
That watch in the night above campfires.
Their flesh becoming the mulch
That grows juniper.
Their ashes are lhasang smoke
Their spirit, the flash of the cannon.
They die without applause
Because their service is perfect.
Their blood soaks the ground
Raising wildflowers.
Purple and gold.
poem by Amanda Hester
Post Tags:
Warrior Tribute