Thursday
Opinion Pieces
Letter of Affirmation
An open letter from leaders of the Northern California Shambhala community, sharing a statement about recent events.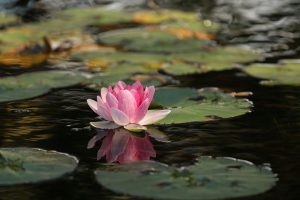 Through studying the Shambhala teachings, we learn that humanity and human society as basically good. Through the practice of meditation, we can experience that basic goodness, gain confidence in it, and give birth to the aspiration to create an enlightened society.
As we give expression to this aspiration and attempt to bring about this society, both within our Shambhala community and in the outside world, we find ourselves today confronted with events and forces that challenge our understanding of the basic goodness of society and push us to consider how to skillfully respond as Shambhala warriors. We are reminded by the Sakyong that societal transformation and personal transformation are inseparable. So our starting points are practice, contemplation, and compassionate conversation among ourselves, welcoming all views. We know that all who feel disempowered, disenfranchised, or forgotten suffer.
We believe that at times it may be important to go further. At times it may be appropriate to proclaim our values more publicly, without aggression, in response to unkind or inflammatory rhetoric and actions that demean or diminish basic human dignity. We believe that this is such a time.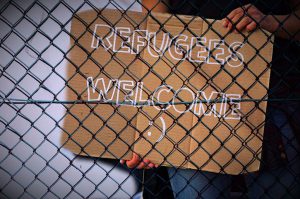 Therefore, we affirm that Northern California Shambhala celebrates the diversity of our community and our world. While we appreciate the need for protection from violent actors, we find the recent 'extreme vetting' executive orders to be oppressive and unnecessarily discriminatory. We express our support for the refugee and immigrant communities who come from the countries recently barred from entering the United States. In these times, especially, we re-affirm that Muslims are welcome in our Centers. If you have been personally affected in any way by the recent executive orders, we want to know how we can support you.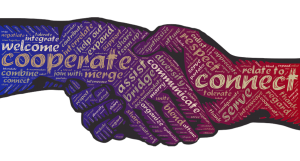 Going forward, we are mindful that members of communities that have experienced long-term, often systemic, discrimination may find themselves at special risk: refugees, immigrants, people of color, indigenous people, queer people, and people with disabilities. We encourage our Shambhala communities to contemplate how we might support those communities. As a general proposition, we encourage Centers to explore the nature of systemic discrimination and how it might best be addressed.
In all this, we could hold the contemplative inquiry: "How can we help?"
With an open, broken heart,
The Four Pillars of Northern California Shambhala
Post Tags:
discrimination
,
Enlightened Society
,
refugees
,
social justice