Monday
Featured Stories
Vajrayana in Chile
Sakyong Mipham Rinpoche gives teachings and empowerments in Chile
by Pablo Coddou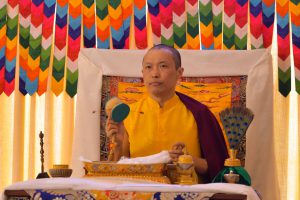 On his fourth visit to Chile, the Kongma Sakyong received a number of students into the Shambhala Vajrayana. During this monumental visit, he joined sanghas from the Southern and Northern hemispheres in receiving the precious preliminary practices as well as entering them into the Rigden Abhisheka.
In Chile alone there will now be 65 practitioners doing ngöndro together.
Unparalleled in their warmth and love for the Sakyong, these students gathered to study, practice, and celebrate joyfully under the strong Andean sun and the kind Kalapa moon. These practitioners came together for the Sacred World Assembly, held in Cancumen, Chile from February 11 through March 5th.
Their gratitude and devotion were palpable, in both the earthiness of their discipline and in the fierce passion of their offerings of dohas, dance, and poetry.
These Shambhalians took every opportunity they could to sing spontaneous songs of appreciation, which they did in three languages. One hasn't truly heard the Shambhala Anthem until one has heard it sung in simultaneous Spanish, Portuguese, and English.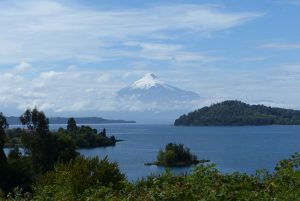 After the retreat, the Kongma Sakyong explored the coast and made numerous wonderful connections with local people, the culture, and the spirit of the land.
His desire and intention to come back soon to these southern lands is strong, to continue cultivating the Shambhala Dharma.
The effect it had on the community here is deep, and the sanghas of Chile and Brazil don't take lightly the instructions they've just been given: to already begin preparing for the Sakyong's return. Hopefully, he will be accompanied next time by the Sakyong Wangmo and the Jetsunmas too!
Post Tags:
Chile
,
Rigden Abhisheka
,
Sakyong Mipham Rinpoche
,
vajrayana