Monday
Mandala Projects
Shambhala Household
A new program to assist practitioners in establishing a Shambhala household
by Lady Diana Mukpo
To the noble Shambhala sangha,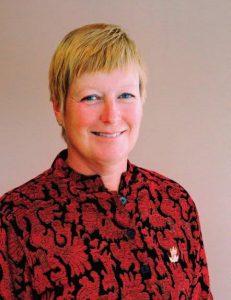 As some of you know, over the last several months I have taken over the management of rolling out the Shambhala household program, which is based on the Sakyong's Shambhala Household text. This household program will include programs held in city centers as well as a longer land center program where we will unpack the teachings we've been given on how to express the dharma through household practice. I'd like to share with you all what this practice is about, and why I feel it's so close to my own heart. This is the legacy that the Vidyadhara left me. His teachings on how to establish a Shambhala household, along with the wisdom that the current Sakyong has shared with us, can be a tremendous gift to offer the world if we are willing to explore them more deeply.
My inspiration to teach the Shambhala household program began with my experience of creating the first Kalapa Court with Trungpa Rinpoche.
We arrived in North America with limited resources, and it wasn't always easy for us financially, especially at first. But one of Rinpoche's first priorities was to establish a household where he could interact with his students. He was a master of creating environments that themselves served as teachings, where people could experience the texture of his mind and world. His presentation of the Shambhala and Buddhist teachings was rooted in his view that they were intended to be practiced by householders, rather than only by monastics, as had been the case in Tibet. The teachings of Shambhala are meant to permeate every aspect of our lives, and as he demonstrated, we can create an environment that becomes the very embodiment of those teachings.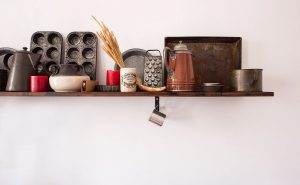 I'm grateful for the chance to share this path with our community, because my life with the Vidyadhara taught me that we all have the capacity to joyfully establish our own court. Our circumstances and living situations may be different, but none is intrinsically better than the other, and we all have the ability to create a good Shambhala household. On this path, first we look inward and appreciate the resources that we already possess. We have our five senses, our creativity and our intrinsic potential for generosity. Creating a Shambhala household can be an enriching and sane experience that we establish for ourselves, our families and those people who we invite into our homes.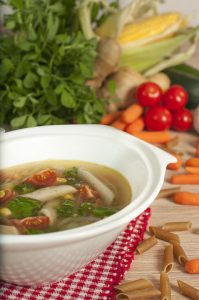 Sakyong Mipham Rinpoche has continued in his father's tradition, emphasizing the need to strike a balance between nurturing one's family and extending out to others. He has set an example of how one can create a healthy family space while still sharing one's home with others. To that end, he has written a beautiful text which will be given to participants in this program. The text will be studied in depth as we examine and tread this path.
Creating uplifted households together will help us establish Shambhala culture and enlightened society as a whole. Having had the good fortune to be a part of the establishment of the first Kalapa Court, I look forward sharing these teachings with our sangha.
---
Editor's Note: Readers interested in this path may wish to attend Lady Diana's upcoming program at Karmê Chöling, June 21 – 25: https://www.karmecholing.org/program?id=6162. 
Post Tags:
householders
,
Lady Diana Mukpo
,
Shambhala Household