Monday
Community Articles
Ashe Mahamudra
Practitioners gather in Ottawa, Ontario for a mahamudra intensive
by Nyingje Sheltri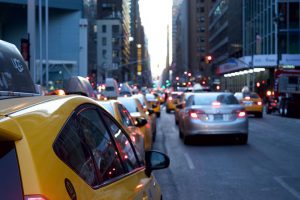 Awake to a jangling alarm, grab a quick shower, throw on some clothes, and head out into the hectic confusion of stop-and-go rush hour traffic. Arriving with barely a moment to spare, grabbing a cup of coffee, alighting on the cushion seconds before the start of morning chants. Inviting the familiar ritual to soothe a racing, harried mind. Even though relaxation seems hopelessly out of reach, following the teacher's instructions, and gradually becoming a little more present. Gathering just a bit of spaciousness and equanimity, then opening the profound practice of Ashe Mahamudra.
I had done this practice before, in the quiet joy of a mountain retreat with the support of many practitioners and staff. I had practiced the Kagyu Mahamudra too, over the course of ten relaxed and peaceful days in a secluded country setting. I had not realized what a difference it would make to be in a busy urban environment, arranging my own meals, staying at a city motel, and driving across town to the center every morning. Challenging? Yes — and well worth the effort.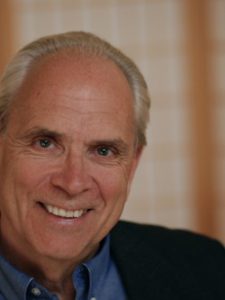 Fortunately, our program director had a great deal of experience leading just this kind of event; Acharya Richard John, a gifted teacher, has long been a lead instructor for mahamudra practice in Shambhala. He had carefully planned a schedule that would provide the most supportive structure possible, and knew how to lead it with a light yet steady hand. Still more good fortune: we were at the Ottawa Shambhala Centre, a well-organized and inviting practice space with many senior students among its members. As one of a few out-of-towners participating, and the only one from south of the U.S. border, it was a pleasure to be so warmly welcomed to this beautiful place; from the very first session, I felt quite lucky, and very much at home.
We eased into the practice, adding one section at a time, always starting with physical presence exercises to come into the present moment. Since the mahamudra practice can sometimes be a bit dry and intellectual, each day's program also included a heartfelt session of guru yoga practice to wake up the heart and provide inspiration. The Ashe Mahamudra practice is organized around the Four Dignities: we settled into steadiness with the Tiger, delighted in the Lion's discipline, soared with the Garuda, and went beyond the bounds of ordinary thought with the Dragon. As we relaxed into a more spacious experience of mind, we had a glimpse of the true nature of reality; ego's usual tight hold was loosened, and ordinary experience took on extraordinary quality, vivid and direct.
If you've never had the chance to encounter this practice in a multi-day program, it's definitely worth a a try. Last I heard, Acharya John was planning to lead three Mahamudra Retreats in early 2019: January/February at Karmê Chöling, February at Shambhala Mountain Center, and March at Casa Werma. The Mexico location of Casa Werma would be a special treat for anyone seeking escape from a chilly northern climate. The longer 10-day programs, in these ideal retreat locations, provide an even richer opportunity to experience the insights of mahamudra. As it has been said, if you practice mahamudra according to the instructions, the fruition will certainly come!
Post Tags:
Acharya Richard John
,
Ashe Mahamudra
,
mahamudra
,
mahamudra retreat
,
Ottawa