Friday
Community Articles
Touching the Earth Collective – March 2022 Newsletter

Water Tiger
By Irene Woodard
The approach of the new year comes now, at a time of ferocious upheaval in the world.
Huge sadness… and then I have a zoom call with granddaughter and see her eat a handful of avocado and say "hi." I smile. Life here goes on. I watch public television and a clip is shown of a mother and her one-year-old son climb on a train, evacuating to Poland. The father stands outside the train, placing his hand against the window glass to meet his son's on the other side. I cry.  There is this back and forth, huge pain fluctuating with tender joy.
To wade into the waters to saddle up to the Touching the Earth Collective's accomplishments now feels off.  Laying out the strategy for the Collective as we witness this war, this tragedy. I can't say much.
We are in the fourth year. Like my amaryllis bulb, the leaves can grow taller because the root system is gripping the earth. And our ambition is realistic– to become further involved in investing energies in the culture of Shambhala, to make our land centers and city centers manifest our teachings as expressions of Earth protection. Can we all use less fossil fuels? Can we all befriend the Earth? Our teachings can guide us…
Yes and yes. We are fortunate to have a mission that allows for creativity and demands the discipline of action. May the tiger in each of us walk gently on this earth. May there be victory over aggression.
We are Earth Protectors, each of us. I urge each of us to pick a spot, a place to help, and go for it. We are not waiting , or looking for another now. Swim, into the ocean with big tiger paws and glistening tiger fur, bright dark eyes, and help.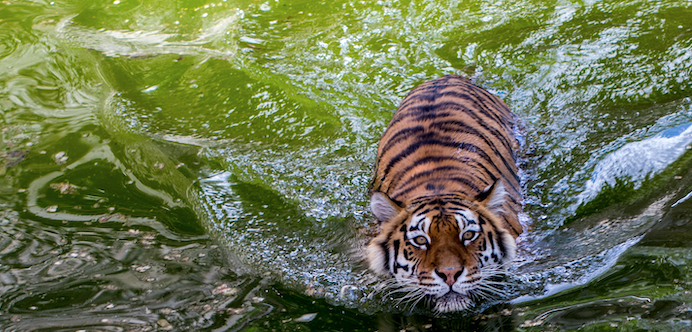 ♦
Shambhala Touching the Earth Collective
— Elemental Expression —
Every month, we offer a space for one of the Collective's members or friends
to share their work, art, or passion…
Alex Van Gils
–Artist Statement–
Though I create art using the very tools that are building a supposed new world, the "metaverse,"—I work with video game engines, design sound, images, and virtual spaces using code, create sculptures that only ever exist digitally—I am deeply skeptical and critical of the direction this virtual world is taking and the corporate and state forces that have determined that direction.
Within my artwork I try to find the body—of the performer, of the listener, viewer, or player—and interrogate the seeming divide between the physical form and the mind which moves ever more into its avatar.
This is interesting to me as a Buddhist, as I question the nature of the self, and wonder too about the virtual self which is being made—by us, but also for us.
And it is critical to me, as a person living on the planet Earth, as we fling our investment, enthusiasm, and utopian fervor into the metaverse, that we ask, "what happens to the physical world?" I'm concerned about a lack of attention to the physical world, but further about the damaging impact of the metaverse's infrastructure—for example, the implications of a "web3" built on cryptocurrency, mined on energy-hungry servers.
I've attempted a response to climate change before—my string quartet A Sleeptalker Describes the Rising of the Seas imagined a single, dramatic moment where the rising seas overcame the streets of San Francisco, tearing down buildings and leaving dead.
But we now know that the apocalyptic effects of human-driven climate change are already here—not a dramatic event in some far-off imagined future, but in daily horrors. I've noticed, in myself and others, an overwhelm, desensitization and a desire to turn off, tune out, leave the body behind and float into a virtual world of media—just minds and stimuli, divorced from the elements that make up our flesh and earth.
A recent piece, reunion, seeks to address this on a personal level—my improvised gestures on the double bass are recorded and edited in a way that augments and distorts the sound of the bass but also centers the gesture of playing the bass—trying to find the body of the bass player. The video similarly takes a simple pen stroke, captured on a tablet, multiplying and manipulating the animated stroke into a visual world which expresses the energy of that gesture.
Alex Van Gils is a composer, performer, and generative video artist, exploring the interplay between human and electronic creative agents. In his composition work he creates musical systems that explore, amplify and transform the gestures of human improvisational partners.
♦
Putting Our Money Where Our Heart Is:
Two Movements to Divest from Fossil Fuels.


Third Act – a new movement founded by Bill McKibben  
The Shambhala Touching the Earth Collective is made up of many members who are over the age of 60, reflecting the demographics of Shambhala. Thus it seems appropriate to share with Newsletter readers, news of Third Act. This is a new group organizing people over the age of 60 to work on climate and racial justice.
Within America, as is the case in many other northern countries, "experienced Americans" are the fastest-growing part of the population: 10,000 people a day pass the 60-year mark. That means that there's no way to make the changes that must be made to protect our planet and our society unless we bring the power of this group into play.
We're used to thinking that humans grow more conservative as they age, perhaps because we have more to protect, or simply because we're used to things the way they are. But our generations saw enormous positive change early in our lives—the civil rights movement, for instance, or the fight to end massive wars or guarantee the rights of women. And now we fear that the promise of those changes may be dying, as the planet heats and inequality grows.
Bill McKibben founded Third Act recognizing the political and economic power held by those over 60. Previously, he brought to life the first global grassroots climate campaign, 350.org, and most recently has been the prime mover in the successful international campaign for institutional fossil fuel divestment.
The idea of Third Act is to back up the great work of younger people and for the senior population to make good trouble of their own. Governments and Wall Street have to listen when those over 60 speak, because we vote and because we have a large—maybe an overly large—share of the country's assets.
A primary focus of Third Act is Bug the Banks. Despite the climate crisis, our biggest banks are huge funders of coal and gas and oil companies. In the years since the Paris climate accords, they have given more than three trillion dollars in loans to these companies, even as scientists have told us we must stop the expansion of this industry.
The money they loan ends up building pipelines, which endanger rivers and streams, and violate the rights of indigenous peoples. Those loans support fracking wells, which scientists have proven leak huge amounts of greenhouse gasses. That money helps build giant terminals for exporting more gas and oil, even though everyone knows the world has to switch to renewable energy.

We know none of this is necessary. Because engineers have done such good work in recent years, solar and wind power is now the cheapest way to generate power on our planet. So why do big banks keep loaning money to the fossil fuel industry? Because they can still make a quick profit—but only at the expense of everyone who comes after us.
Ending these loans will play a big part in speeding the energy transition—and it's a job that elders are especially qualified to work on. That's because, after a lifetime of work, our savings and retirement accounts contain many of the assets that back these loans. The big banks need us more than we need them. They may not pay as much attention as they should to younger people because they don't have much money yet, but they will definitely pay attention to our generation.
The Third Act is currently leading a campaign focusing on using the collective assets of seniors to move the big four banks – Bank of America, Chase, Citibank, and Wells Fargo – to cease lending money for polluting fossil fuel exploration and development beyond December 31, 2022. Third Act is looking to involve a mass movement of seniors as Fridays for the Future has activated youth. Here's where you can find out more about Third Act and Bug the Banks.


GreenFaith launches Multi-Faith Climate Finance Campaign
While Third Act leverages the power of the older generation to bring an end to fossil fuel financing, GreenFaith's Multi-Faith Climate Finance Campaign aligns religious voices with the global divestment movement, and amplifies the voices of frontline and Global South faith communities and Indigenous communities.
The intention is to showcase moral standards which would then become a public document calling on people of faith around the world to organize around climate finance. These standards will position these faith leaders to push their institution's investors. The campaign will be grounded in high-quality theological and spiritual teachings and rituals.
This ongoing campaign has recently been launched. As an initial step, the GreenFaith campaign will provide one-hour trainings, in 2022, for Local Groups to learn how individuals can look at their own wallets and bank accounts, and make the changes. Groups of individuals moving their money away from Fossil Fuels. To connect with the trainer, email [email protected], and make the request!
The Shambhala Touching the Earth Collective is proud to work in concert with GreenFaith's worldwide, multi-faith, climate and environmental movement.
♦
Upcoming Events
EARTH SALON
Sunday, March 13, 2022
11:00 am (Eastern) / Noon (Atlantic time)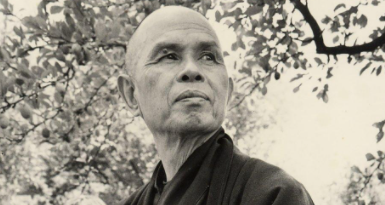 Love Letters to Mother Earth 
by Thich Nhat Hanh
With NYINGJE GONGPEL
"There is a revolution of consciousness that needs to happen and it starts with us.  We need a collective awakening in order for us, and our planet to survive.  We need to change our way of seeing.  We need to look deeply in order to see our true nature and the true nature of the Earth.  We need to look deeply to see that we are the Earth.  With this insight, love will be born.  Our love and understanding will heal us and heal the Earth."
In 2013, Thích Nhất Hạnh wrote Love Letters to the Earth.  We will enjoy a few of these letters as contemplations under the guidance of Nyingje Gonpel.  And then share our experiences.
Click here for more details
https://us02web.zoom.us/j/81262050347
Passcode: Sacred
♦
Who's ready for an Earth Day getaway to Casa Werma?
Our 3-day writing retreat begins on Earth Day and is designed to revitalize your creativity by reconnecting to the wisdom and teachings of the natural world. We will discover how deepening our relationship with Nature can inspire writing, meaningful discussions, art-making, and good health.
This retreat is intended for those who have an interest and comfort in writing, but who might also be visual artists, musicians, teachers, scientists, etc.
All are welcome!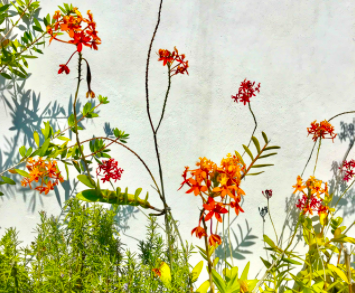 Nature Inspired Creativity, Reconnecting with our Kin
with Christina Burress
April 21 – 25, 2022
Casa Werma, Patzcuaro, Mexico
Come join us :-) Casa Werma is always su casa!
Post Tags: