Wednesday
Uncategorized
Penguin Green Ideas Collection: A Touching the Earth Collective Review by Gregory Webster
Penguin Green Ideas Collection
By Various Authors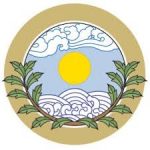 A Touching the Earth Collective review by Gregory Webster
I am sure I am not alone in sometimes wishing I had a little more time. There is such a huge canon of environmental thought that has accumulated over the past 75 years and beyond that it can seem improbable to keep up with the tsunami of wisdom that has been emerging; from the stone cold classics of the movement like Rachel Carson's Silent Spring, to the newer voices reimagining ancient wisdom in this time of great transition, the range and breadth of material is vast.
In this context, the Penguin Green Ideas collection provides a wonderful resource; 20 titles curated to cover the spectrum of environmental thought, each coming in at around 100 pages and priced accordingly. The collection works brilliantly to allow us to hear the unique voices of so many thought leaders without the necessity of reading their works chapter and verse. In the space of a few short days, I was able to enjoy the brilliant Robin Wall Kimmerer, with whom many will already be acquainted through Braiding Sweetgrass, reminding me of the grammar of animacy; I found Rachel Carson's treatise on industrial pesticides as shockingly relevant today as ever, 60 years after she first raised the alarm on this horror show; and I explored books I somehow missed along the way, like Michael Pollan's wise and funny Food Rules, published in a new edition for this series.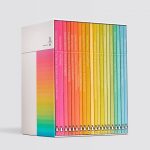 The list of authors is impressive – Greta Thunberg, Bill McKibben, Terry Tempest Williams, Wendell Berry, et al – although for me there are some obvious omissions; surely E F Schumacher's Small is Beautiful is required reading in this context for instance? But really this is quibbling. One word of warning, however; be aware that many of the titles are in fact extracts from key works by the authors in question, so do bear this in mind before diving in.
Design is another area of note. The simplicity and uniformity of the collection harks back to the classic Penguin cover designs of old, whilst the typeface choice and matt covers project a comfortable understated discipline. The color pallet accumulates into a rainbow spectrum when the collection is viewed as a whole.
These gems can be enjoyed individually or collected in a slipcase. I am looking forward to dipping my toe further into this important body of work, hearing voices new and old, and perhaps then delving deeper when time allows.
The 20 books included in the set:
No One Is Too Small to Make a Difference – Greta Thunberg
Hot Money – Naomi Klein
All Art Is Ecological – Timothy Morton
This Can't Be Happening – George Monbiot
An Idea Can Go Extinct – Bill McKibben
Uncanny and Improbable Events – Amitav Ghosh
A Warning from the Golden Toad – Tim F. Flannery
The Clan of One-Breasted Women – Terry Tempest Williams
Food Rules – Michael Pollan
The Democracy of Species – Robin Wall Kimmerer
The Most Dammed Country in the World – Dai Qing
The World We Once Lived In – Wangari Maathai
The Last Tree on Easter Island – Jared Diamond
What I Stand For Is What I Stand On – Wendell Berry
Every Species Is a Masterpiece – Edward O. Wilson
We Belong to Gaia – James Lovelock
The Dragonfly Will Be the Messiah – Masanobu Fukuoka
There Is No Point of No Return – Arne Næss
Man's War Against Nature – Rachel Carson
Think Like a Mountain – Aldo Leopold
*****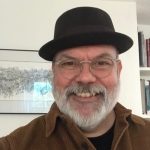 Gregory Webster is a Trustee of the Berkshire, Buckinghamshire and Oxfordshire Wildlife Trust, the Chair of ecological consultancy Future Nature WTC, and a Shambhala Touching the Earth Collective steering committee member. He lives and works in Oxford, England. https://shambhalaonline.org/touching-the-earth/ 
Post Tags:
book reviews