Friday
Community Articles
Touching the Earth Collective: May 2022 Newsletter

Land Centers Touching the Earth:
Karmê Chöling 2022 Update
One of the missions of the Touching the Earth Collective is to "inspire and engage warriors of the Touching the Earth Collective to uphold the healthy sustainability of the sacred living environment for all beings."
With that intention in mind, three members of the steering committee began to meet with the leadership of the Land Centers, either the Director or a representative, in December 2020. Our desire to meet once a month was ambitious and turned out to be too heavy a lift in terms of people's time, and so it has evolved to meeting three times a year, with individual conversations in between. The meetings are meant to be an opportunity for the land center directors to share about their "green initiatives" and, in conversation with Touching the Earth Collective, get support. Then, by documenting their efforts in the Touching the Earth Newsletters, the Land Centers are able to communicate to the larger sangha how earth protection is manifesting in Shambhala.
Our first meetings have been with Karmê Chöling's Director Betsy Railla. We are excited to share what Karmê Chöling is investigating and going ahead with.
Those of us who have visited Karmê Chöling over the decades are well aware of the magnificent gardens that have been built under the leadership of Master Gardener Jan Enthoven. The generative gardening project is ongoing.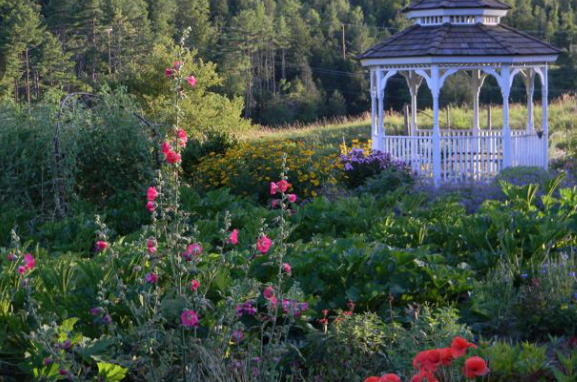 Below is the list of the other projects that Betsy Railla shared with us.
Contracting a forester to do a land management survey, which purpose is to create a more nuanced approach to stewarding our land and identify areas where different techniques of management would create wild-life conservation areas, healthier tree populations, less erosion, healthier soil, etc. The plan will include both our fields and forests. We will be working closely with state programs that incentivize conservation and responsible forestry management as a means to generate income in the local communities and cultivate biodiversity.
Working with Anthill Farm Agroforestry to create restoration and biodiversity planting areas at KCL (google earth map) This is meant to increase the number of at-risk native plants in the area, which is part of KCL's ongoing efforts to mitigate invasive plant species.
Working with Sun Common and our forester to look into solar options for KCL. The first draft of the solar proposal (which could happen in stages) is available. We are looking for funding! (Write to Betsy at 

[email protected]

)
Installing energy-efficient windows – depending on the time of year, they block or let in sun to heat/maintain cool in addition to being less leaky than the OG windows. See a picture of the "heritage" windows and a picture of our beautiful newly installed windows, below

*****
From Paramitas to Pot Roasts
by David Takahashi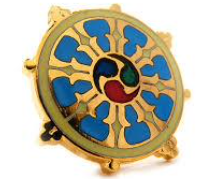 "When human beings lose their connection to Nature, to Heaven and Earth, then they do not know how to nurture their environment or how to rule their world – which is saying the same thing. Human beings destroy their ecology at the same time that they destroy one another. From that perspective, healing our society goes hand in hand with healing our personal, elemental connection with the phenomenal world."
— Chögyam Trungpa
At the core of the vision of an enlightened human society is the recognition that all beings are basically good and possess the wisdom to live with harmony, good health, and well-being. At the same time, the world is beset with what can feel like insurmountable problems: polarized conflict, environmental degradations of all kinds, plague, famine, and war. The tip of the arrow of wakefulness has never felt sharper. We can be pierced by despair, hopelessness, and grief while simultaneously arousing our bravery, wisdom, and compassion-as arrows adorned with garuda's feathers.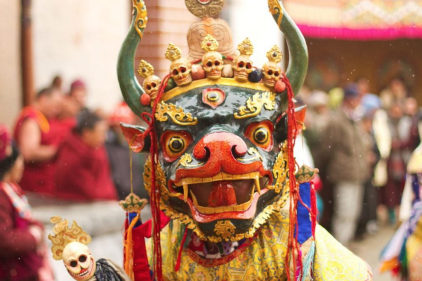 If the Earth, the source of all life, is a bodhisattva, we are currently experiencing her wrathful manifestation. Looking at the demons swirling around and in us, we can, like Padmasambhava, befriend them all. We undertake this transformation using the timeless tools of generosity, discipline, patience, exertion, meditation, and wisdom. We call upon the Protectors to serve as allies. Are we not joining Heaven, Earth, and everything else by repairing our broken connection with Nature?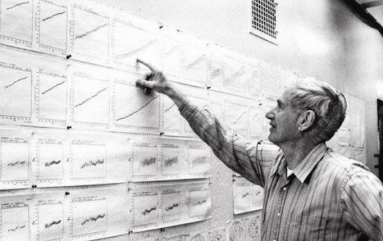 My late father-in-law was Charles David Keeling, the collector of atmospheric data that announced to the world that the burning of fossil fuels was accelerating the warming of our climate. In the 1990s, I did not believe a small concentration (equivalent to 40 cents in $1000) could have such disastrous effects. Then in 2010, our Boulder foothills home was destroyed in the Four Mile Canyon Wildfire, and for three succeeding years, a record breaking wildfire visited Colorado. 'Floods of biblical proportions' followed in 2013. Science predicted these and other consequences. I reconsidered my skepticism.
I have since realized that the abolition of fossil fuels resembles other historical abolition movements: how to move from the status quo to the status new. It is now possible to replace fossil fuels with clean, renewable energy. But, as in previous movements, we are experiencing resistance from 'Business as Usual.' Abolition, suffrage, and Civil Rights have taken generations to bring about change. Now, we have eight years to bring about change. Let's consider our current energy situation.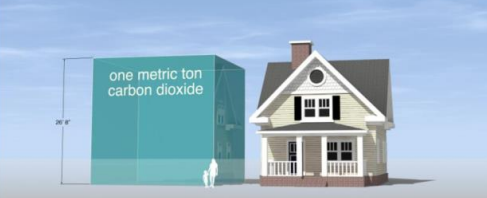 The average American is responsible for 17 Metric Tons of CO2/year (MT). However, science tells us the Earth can consume 3 MT/person/year. So to bring us back from the brink of our Climate Emergency, we need to produce less than 3 MT per person per year.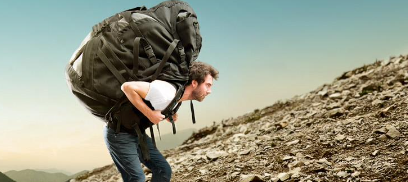 Let's bring these numbers down to Earth: 17MT/year equals 100 pounds/day, and 3 MT equals 18 pounds/day. The IPCC has informed us that we need to get our carbon diet down to 2 MT/person/year or 12 pounds/day in the next 11 years. So why are we voluntarily strapping 88 extra pounds on our backs each day?
After the fire, my family purchased a modest 60-year-old replacement home in Boulder. Having seen the results of living the typical Western lifestyle of consuming 17 MT/person, we set about reducing our household carbon footprint to 2 MT/person in less than four years. We use and store good clean energy harvested from our roof and export any surplus. We are resilient: if the grid goes down, we have 4 or 5 days of battery storage, and when the sun shines, we will be producing and storing the energy we use to power our lives. We can go further and will. We own our energy future. There are 180 million existing residences in the United States. What an investment possibility!
The Six Transcendent Perfections
Taking stock of where we are, where we need to go, and the time we have, let us:
1. Be generous, and create a surplus of energy to share with our neighbors.
2. Use discipline to pick the next most straightforward practice that reduces our energy demand.
3. With patience, know we have eight years to get fossil-free.
4. Use every day to exert ourselves to make minor improvements adding up to significant results.
5. Use meditative awareness to enjoy the lightening of our daily energy load.
6. Let experience grow our Wisdom as we go. Just as we use a scale to inform our diet – let's use our utility bill to measure success.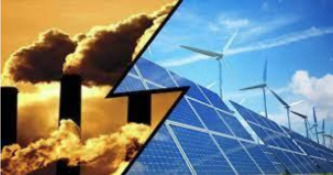 Why wouldn't we do this? 
The abolition of fossil fuels means just that: doing away with the gas line to your home. It means demanding good clean energy derived from contemporary sunlight and leaving the ancient sunlight locked in fossil fuels in the ground. Business As Usual follows a pattern of finding cheap energy, using it up until
finding it is expensive, to be replaced by a more affordable alternative. Conversely, we don't run out of energy sources by directly capturing today's sunlight using solar or indirectly using wind until the sun exhausts itself.
Here are the numbers on using sunlight to power our lives:
1. In 14 and a half seconds, the sun provides as much energy to Earth as humanity uses in a day.
2. A square yard of the Earth receives 5 kWh on a sunny day.
3. A kWh is equivalent to burning 3414 wooden kitchen matches end to end, 30 2-minute microwaves, running a 60W lightbulb for 16 hours, or charging your smartphone 2 hours/day for a month.
4. That same square yard of Earth can currently harvest .75 kWh per day (15% efficiency)
5. An average home demands 30 kWh of electricity a day (900 kWh a month or 10,800 a year). This demand is serviceable by 40 square yards or 360 square feet of solar panels.
6. The cost of harvesting this solar has gone down 80% in the last eight years.:
We need to practice as though our hair is on fire because, quite literally, it is. Application of the paramitas in today's world will mean re-examining our beliefs and habits to see if they enhance or harm life.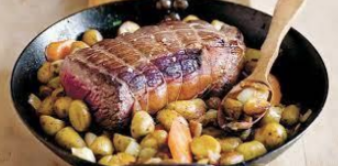 A classic fable to consider… 
One day a young girl notices that her mom is cutting off the ends of a pot roast before putting it in the oven to cook for dinner. She has seen her mother do this many times before. When asked why her mother answers, "I don't know. It's what my mom always did. Why don't you ask your Grandma?" Her grandmother, in turn, replies, "I don't know. That's just the way my mom always cooked it. Why don't you ask her?"
So, undeterred, the young girl calls on her great-grandmother. Great Grandma explains. "When I was first married, we had a tiny pan, and the pot roast didn't fit in the pan unless I cut the ends off."
*****
Upcoming Events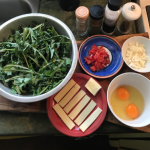 EARTH SALON
Sunday, May 8, 2022
11:00 am (Eastern) / Noon (Atlantic time)
FREE
Dandelion Cuisine
with Celebrity Chef David & Heroic Herbalist Deborah
Who knew that a "weed" was likely the most nourishing green in the garden, tasty when prepared right, and even a super medicinal After exploring the history of the dandelion, we will go through the steps of just some of the myriad ways to prepare dandelions – especially as magnificent omelettes! Click here for more details.
Zoom Link: https://us02web.zoom.us/j/81262050347
Passcode: Sacred
*****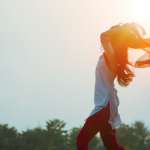 Sacred Land, Sacred Body – Stillness and Movement
With John Rockwell and Arawana Hayashi
May 4 – 8, 2022
Sky Lake Retreat Center
The Hudson Valley is renowned for its beauty since the time the Lenape people lived here. Sky Lake Shambhala Meditation Center invites you to join John Rockwell and Arawana Hayashi for a springtime four-day retreat to celebrate the stillness and creative movement in nature, in our bodies, and in our minds. Click here to register!
*****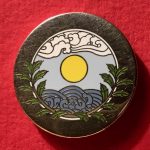 Did you know you can become a Sustaining Member of the Collective
by contributing $9/month — $108/year?
Becoming a Sustaining Member of the Collective is one way to express your support and protect the earth. Your monthly gift of $9 will help sustain our work and allow us to continue into the future. All Sustaining Members will receive the Touching the Earth pin, with the elements of earth, fire, air and water, as an expression of our thanks… And it helps spread the word!
Click here to contribute in US $! / Or here in Canadian $ 
Sustaining Members receive donation tax receipts from Shambhala.

Post Tags: