Monday
Community Articles
Touching the Earth Collective: September 2022 Newsletter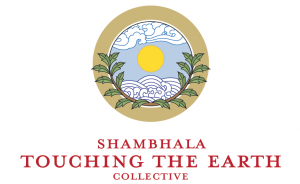 Join us for a Global Lhasang!
Dear Shambhala Friends
The Shambhala Touching the Earth Collective is inviting you, your Center, or your Group to a global lhasang practice between 7:00-9:00 p.m., your local time, on September 22, 2022 – the upcoming equinox. 
One of the most significant practices passed on to us by Chögyam Trungpa Rinpoche is lhasang – the ceremony of burning juniper to purify space and invoke the dralas, the enlightened energies of the natural world.  Such cleansing rituals are shared by many cultures around the globe and take such forms as burning sage (smudging)  in the Americas, "fire saining" in Celtic traditions, herbal powders in Africa, and incense in Hindu traditions.  Simply offering a stick of incense can be a lhasang.
Many of us in Shambhala are familiar with the drala principle.  We understand that by connecting with the dralas we can help restore the health and vitality of the natural world.  The purifying smoke of the lhasang carries our aspirations upwards and, at the same time, provides for the blessings of the dralas to flow downwards.  Meeting the dralas in this way also creates an opportunity to deepen our personal connection to the earth and all living things.
Chögyam Trungpa Rinpoche continually encouraged us to connect with the dralas saying:  "They [the dralas] are longing to meet you."   Now, with the earth in extreme peril, what better time to practice a collective, global calling on the dralas.
With this view, we are envisioning a collective, global lhasang ceremony with Shambhala Centers, formal and informal Groups, and individuals performing lhasang between 7:00 -9:00 P.M. in their respective time zones.  9:03 P.M. is the actual autumnal equinox in the Northern Hemisphere, and vernal equinox in the Southern Hemisphere.  This will create a continuous smoke offering that circles the earth for 24 hours.

What you can do to participate:
Send an email to your community letting them know that this lhasang practice will be happening on the equinox. You can use this template email or draft your own.
Decide who will prepare and lead the lhasang at your local Center or Group or another location, such as a sangha member's home or a nearby park (keeping in mind any fire restrictions in your local area).
Enjoy the lhasang! Take photos and email them to

[email protected]

so we can share them with the global Shambhala community.
You may also want to organize a potluck dinner or some other type of social event before or after the lhasang, but this is not necessary.  
If you do not live near a Center, create your own lhasang and contact the Collective (see email below) if you desire more instruction.
If you have comments or questions, please email: [email protected]
 
Please join the worldwide Shambhala sangha for this global lhasang on the equinox and be part of a powerful collective expression of Touching the Earth's Mission Statement:
"Clearly seeing the need for an urgent response to human-caused environmental degradation Touching the Earth warriors invite individual and collective  action for the rebalancing, protection and celebration of a healthy living world." 
++++
Shambhala Touching the Earth Collective
— Elemental Expression —
Every month, we offer a space for one of the Collective's members or friends
to share their work, art, or passion…
Susan Tooke
Artist Statement
Inspired by the wilderness and motivated by the continued human degradation of the environment, my work is focused on the protection and celebration of the natural world that yet remains. Discussions with scientists working to protect endangered spaces and my personal interest in preserving the natural environment have led me to concentrate on this subject through my art making.
This emphasis in my art practice reflects the value that I place on 'natural spaces.' I have observed the existence of wilderness areas within sight of the city core. Encroaching development first removed flora and fauna, dynamited the bedrock, ground up the resulting boulders, and covered the flattened landscape with crushed rock to make way for housing.
The State of the World1 is a series of paintings with paired audio recordings describing my interpretations of urban/suburban/wilderness groundscapes. The earth beneath our feet–our physical connection to our environment–reflects dramatic changes in the debris field depending on the degree of human interference. Field recordings for each location were collected and manipulated to further interpret the individual sites.
In the report A Case for Wilder Urban Nature,  by Deutsche Umwelthilfe e.V.Ulrich Stöcker, Suleika Suntken, Silke Wissel, states "In line with the motto one protects only what one knows, the urban population must be offered the opportunity to get to experience rural and wilderness. In a world threatened by climate change, it is necessary to encourage green spaces, allowing urban populations to experience and thus value these wilderness areas, and "develop a new relationship between man and nature."
I continue to use painting and drawing to develop ideas concerning ecological issues. Looking down at the ground, small stones, insects, animals, plants leave traces of their existance.  In any given spot, cyphers of activity remain until erased, rearranged and replaced—a time-lapse recording of activity along the shoreline, in the forests and fields around me.
My work reflects the soil, plant life and debris of 'wildness'; my imagery is a symbolic language developed while considering  the various elements and their existence, movement and change through the disassembling of time. I perceive everything is in motion, in a state of flux, though each may have a different relationship with time. Included in my contemplation are also the layers of life both above and beneath the surface, moving and changing in a swirling complexity of time and place, coming together for one instant, and then dissolving into oblivion.
Click here to access the Sivarulrasa online gallery.
http://www.susantooke.com/
++++
Caring for the Land at DKD Retreat Center
By Sheila Cataford and Dan Benson
Dorje Khyung Dzong Shambhala Retreat Center is a rare, peaceful place in our busy world. It is a place where meditators can engage in the 2500-year-old practice of solitary meditation retreat. So much of DKD's power and blessings which support such essence meditation practice is embodied in the physical environment. However, many years of human activity such as wildfire suppression and the introduction of invasive plants have altered the land in adverse ways. While the local ecosystem can accommodate and naturally recover from some human activity, this threshold has been exceeded to the point that natural order will not return without human intervention. Limited human resources and a lack of knowledge in DKD's early days precluded such restoration activities. To restore balance, we now minimize harmful human activity and engage in restoration processes.
DKD's land management goal is land restoration. Land restoration is defined as the re-creation of conditions that allow the ecosystem to return to the characteristics that are ecologically representative of those prior to the land disturbance by human activity. This goal is based on the premise that such restoration will preserve DKD for future generations of meditators in solitary retreat.
To support this goal, we have been researching and developing restoration processes over the ten years we have been caring for this land as the current directors. These processes are documented in 1200 pages of manuals with copious photos that we have created for DKD's specific environment. This will help future directors come up to speed with the myriad of worldly dharmas associated restoring and managing this unique ecosystem. These manuals were written with the help of a network of volunteer experts and include the topics of forest management, wildfire risk assessment and mitigation, identification and control of invasive plants, identification of native plants, native seed collection, and rangeland planting.
Forest Management
Frequent, mixed-severity wildfire is a natural part of our ecosystem. However, a century of wildfire suppression has resulted in a forest with abnormally dense fuels and weakened and diseased trees. This can result in intense wildfire that moves up into the tree canopy and severely burns entire forest stands, rather than burning as a relatively cool ground fire in a soil-stabilizing mosaic. Such superhot fire can sterilize the soil and seedbed and change the chemistry of the soil so that it repels rainfall rather than absorbing it. Subsequent debris flooding and erosion can be as damaging to the ecosystem as the superhot fire. 

DKD is two years into a multi-year plan to restore balance through mitigation activities that mimic the beneficial, natural effects of wildfire through limbing, thinning, and chipping trees and shrubs. We have mitigated 20 acres around buildings and along roads, and will treat the watershed this year as donations and our physical stamina can support. DKD is comprised of 400 acres, so there are many more years of mitigation ahead, provided we don't experience a superhot, stand-replacing fire first.
To improve the vigor of trees, we have developed a bark beetle management plan to control beetle outbreaks and reduce human activities that increase this natural insect. For example, to avoid attracting bark beetles to DKD, we only mitigate in winter months when beetles are hibernating. This is especially important because rising global temperatures increase the number of beetle breeding cycles each year and reduce the balancing effects of winter cold temperature beetle mortality.
Rangeland Management
The primary objective in restoring fields and the forest understory is the control of downy brome grass also called 'cheat grass'. This…
To read the rest of this article, please click here!
++++
Upcoming Events
All About Vegetable Seed Saving 
Transforming a suburban lawnscape into a fruitscape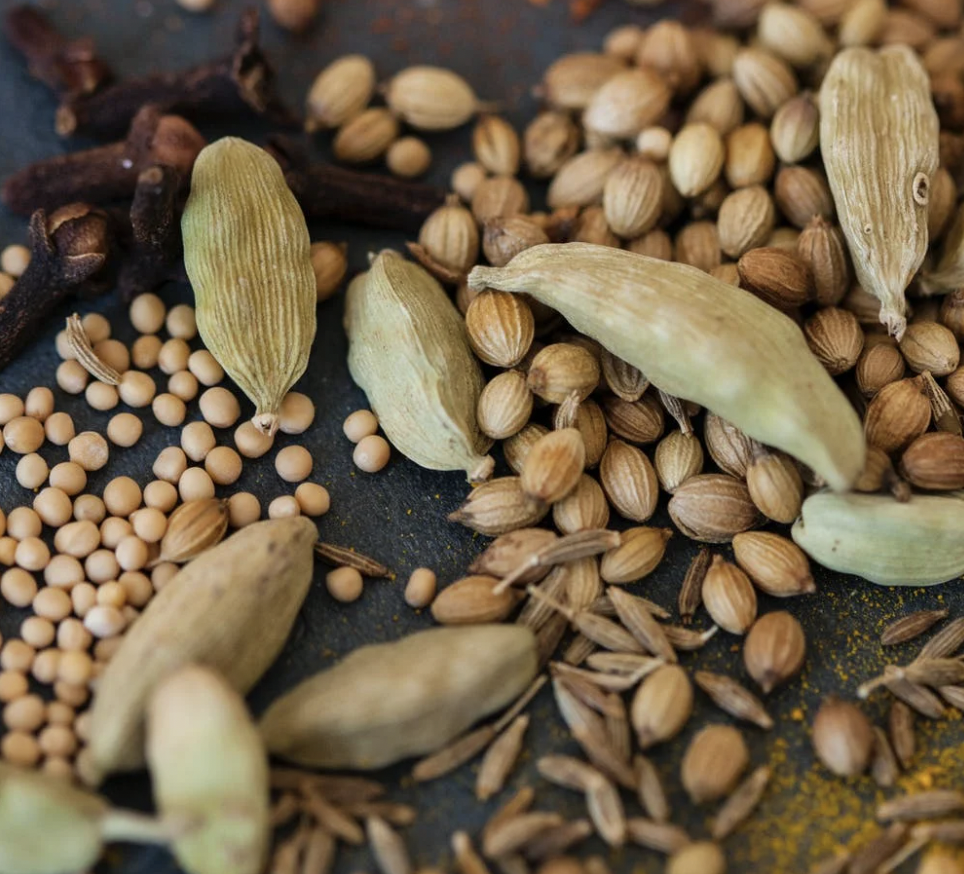 With Robert Cervelli
Food prices are escalating dramatically with no end in sight, and seed prices
are going up as well. With a little extra effort, it's possible to grow many of your
own seeds and store them to use for several years in the future.
During this webinar, we will talk about everything to do with seeds, including
when and how to harvest and properly store your own seeds. Many different
types of seeds will be covered. Also, we will discuss the magic of seeds, seed
types, seed life span and how to perform germination tests.
Sunday, September 11, 2022
11:00 am (Eastern) / Noon (Atlantic time) 
FREE
Click here for more details
https://us02web.zoom.us/j/81262050347
Passcode: Sacred
++++
Calling all creatives!
Join us for a wonderful 3-day writing retreat this fall:
Nature Inspired Creativity,
Reconnecting with our Kin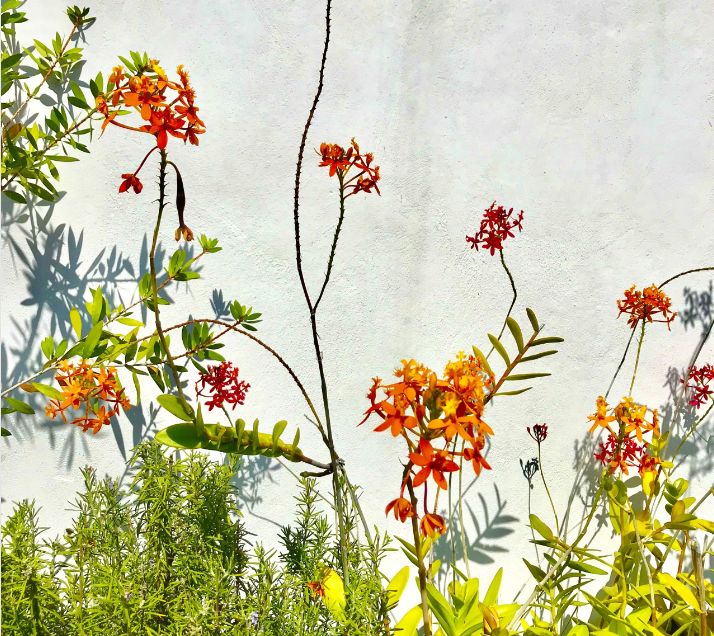 Presented by Christina M. Burress
November 10-14, 2022
Casa Werma, Patzcuaro, Mexico
Click here for more details and to register!
++++
Did you know you can become a Sustaining Member of the Collective
by contributing $9/month — $108/year?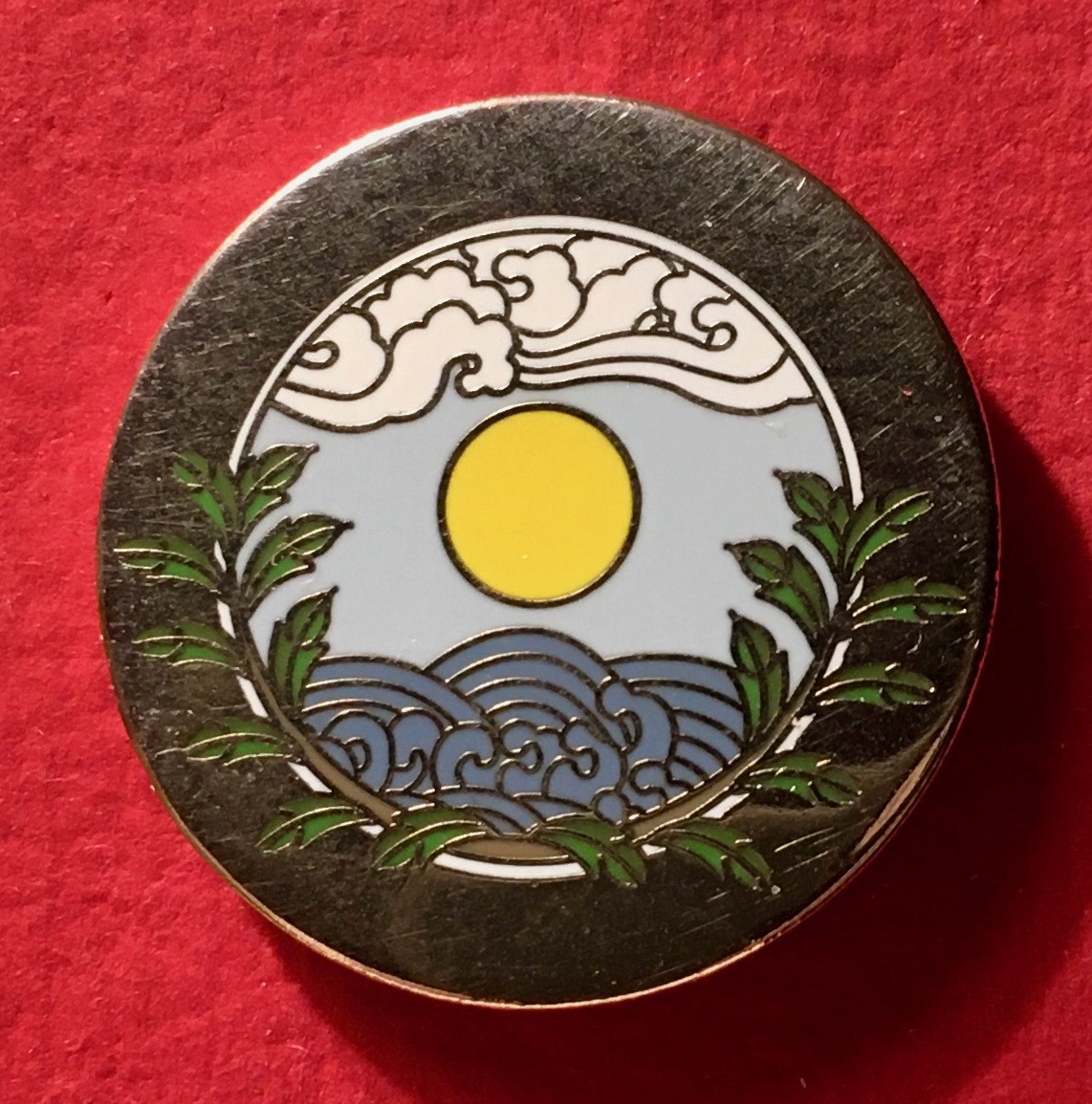 Becoming a Sustaining Member of the Collective is one way
to express your support and protect the earth.
Your monthly gift of $9 will help sustain our work
and allow us to continue into the future.
All Sustaining Members will receive the Touching the Earth pin,
with the elements of earth, fire, air and water, as an expression of our thanks…
And it helps spread the word!
Click here to contribute in US $! / Or here in Canadian $ 
Sustaining Members receive donation tax receipts from Shambhala.
Post Tags: