Monday
Mandala Projects
Survey Results Are In!
The first ever Shambhala Community Survey is complete and the results are now available to the entire community on Shambhala.org. The extensive survey, launched on Shambhala Day 2008, was sent to one out of every four Shambhala members by email and by post, in four languages. 550 responses were collected, allowing for a statistically representative sample of Shambhalians. It has taken the survey team a year to compile this huge response.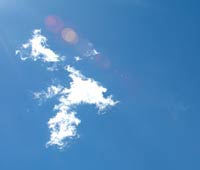 The survey aimed to tackle three key questions identified by President Reoch on his tour of North American Shambhala Centres in the fall of 2006:
1) How can we create a deeper sense of community?
2) How can we nurture greater harmony in the sangha and work more effectively with conflict?
3) How can we improve communication at all levels of the mandala?
The results…
You can now view the results and analysis of the first two sections of the survey: Demographics and Community. The remaining sections – Conflict, Communication, and Practice – will be released in the coming weeks.
Here are a few sample findings from the survey which can be explored further by reading the survey results:
The majority of members (63%) feel that being part of a community is an important part of the Shambhala experience.
Half of Shambhala members are between the ages of 46 and 60. 31% are under 46 (including 5.5% under 30), and 19% are over 60.
45% of members have been involved with Shambhala for less than ten years.
Only 28% of members have a deleg system at their local centres, but most who do not would be interested in participating in a deleg.
Some centres face barriers to welcoming families and children. Those who have a local Shambhala Centre which is welcoming to families and children are more likely to feel a strong sense of belonging to Shambhala. The addition of programs and services targeted at this group would be welcomed throughout the community.
Vajrayana students are more likely to feel a strong sense of belonging than non-vajrayana students. And students of Sakyong Mipham Rinpoche feel a higher sense of belonging than those who do not consider the Sakyong as one of their teachers.
Shambhala centres rarely reflect the full diversity of the communities in which they are located; some are making efforts to change this.
To view results and analysis for the first two sections of the survey (Demographics and Community), and for more information on how the survey was designed, conducted, and analyzed, click here.
The survey was created by an international team of volunteers led by Mary Whetsell. Special thanks to Judith Broadus and Vincent Dummer for their work on the analysis of the survey results. This summary was co-authored with Jil Amadio.
Stay tuned for the release of the third section of the survey: "Seeds of (Dis)Harmony" – to be announced soon…
Post Tags:
community
,
community survey