Monday
Mandala Projects
Community: Lose the Lids!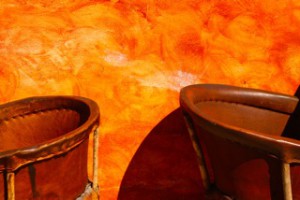 Shambhala Times interviews Mary Whetsell
Mary Whetsell is passionate about community! As Director of Shambhala's Office of Societal Health & Well-being, she views nurturing the development of community as the primary goal of her office. But why does community matter? She references both teachings from the Sakyong and the current literature on community development to answer this question.

Whetsell says, "Alienation, isolation and individualism are key societal factors that threaten Shambhala's vision of an awake, kind and sane human society. The Sakyong has been teaching almost relentlessly about community recently, and one of his core messages is that for we humans, a sense of belonging is foundational to our ability to rouse our energy and help our world. We are hearing similar messages from contemporary writers who study how community works. Lately I've become very interested in a book titled Community: The Structure of Belonging, by Peter Block. Block states that our need for a 'structure of belonging' grows from the isolated nature of our lives and the inward attention of our institutions and professions. Community offers the promise of belonging, and calls for us to acknowledge our interdependence. And because healthy community is inclusive, our efforts to develop it also offer us a way to join with the rest of the world beyond the walls of our Shambhala Centers. So for the Shambhala warrior, working to develop healthy community becomes both a path and a goal."

What are some of the elements of healthy community that help people feel a sense of belonging?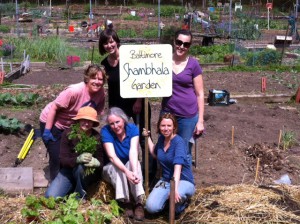 Whetsell explained that prominent thinkers in the field of community development name some key factors that are part of well-functioning communities, and, "I'll try to mention a few here that might be especially germane to our Shambhala culture. These factors can offer all of us something to really contemplate, whether we currently have a leadership role or not. For example, in developing healthy community, the focus shifts from problems to possibilities. Emphasis is placed on member's gifts, as opposed to their deficiencies."
She went on to say that ownership of the community – whether it be a family, a business, a neighborhood or a sangha – is distributed across members, so that every single member is accountable for the health and happiness of the situation. "And finally," she says, "there is a sense that community occurs organically through what Block calls 'associational life' – the ways we voluntarily come together as humans. So from this point of view, community can never be imposed from the top, but definitely can be nurtured and supported. To reference the well-known teaching by Chogyam Trungpa Rinpoche, healthy community is all about flowers, and not about lids."
What are some of the ways in which the Office of Societal Health and Well-being is helping to develop community?
An initiative titled Community as Path launched this past fall, Whetsell shares, consisting of six films about being in community. They are by six of Shambhala's beloved teachers, and are now available to all Shambhala Centers. (Read a little more about this by clicking here.)
The six films are by:
· Acharya Judith Simmer-Brown (on Diversity)
· Acharya Dan Hessey (on Accessibility)
· Sir Martin Janowitz (on Sustainability)
· Acharya David Schneider (on Families & Children)
· Acharya Noel McLellan (on Youth & Social Action)
· Acharya Emily Bower (on Aging)
The films, along with discussion guidelines, are designed to be offered at group gatherings or salons. The gatherings aim to encourage contemplation of various aspects of community as they relate to creating enlightened society, and to magnetize and harness grassroots energy around each topic.
Here's how you find the films: ask your local Societal Health and Well-being Representative to facilitate a showing. If your center does not have a representative, please contact Mary Whetsell directly ([email protected]).
Mary described another project, begun in 2012, in which Shambhala contributed $2,500 to the Shambhala Office of Societal Health and Well-being to offer professional training in Transformative Mediation for approximately 20 Shambhalians from Northeastern North America. Fourteen mediators were also trained in Europe last year, and in July 2013, another training is planned in which approximately 20 more pathfinders will be trained.

Why is working with conflict considered to be a part of community building?
Whetsell explains, "How a community handles individual differences and conflict says so much about its general health and sanity. This project helps Shambhalians to find a path forward when conflict arises in our centers and assistance is needed to move beyond impasse. Several mediations – Pathfinding Sessions – have now occurred to address conflictual situations in the mandala, and the results are tremendously encouraging."
Whetsell says that participants have described the process as "profound," "transformative," "humanizing" and "surprisingly successful." This pathfinding service is available to Centers who are looking for objective, skilled and confidential assistance in finding a path through conflict. Center Directors may request pathfinding services for conflicts in your local communities by contacting Mary Whetsell directly.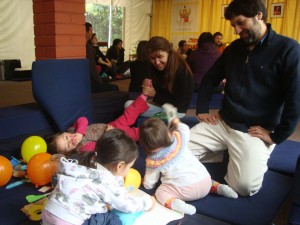 Finally, Whetsell shares, you can now download an extensive Resource Package for Families and Children in Shambhala (click here to download). These wonderful resources were assembled by the International Working Group on Families and Children, who operate within the Office of Societal Health and Well-being. The package includes web links, personal contacts and many suggestions for Shambhala Centers, groups and individuals to use in the creation of a culture that is welcoming and responsive to families and children in their communities.
~~
To learn more, including a fun fact about how Mary starts her days, read A Path Beyond Impasse: Mary Whetsell, by Carolyn Mandelker, Executive Director of Shambhala on her new blog.
Post Tags:
community
,
Community Care Newsletter
,
Mary Whetsell
,
Societal Health & Well-being
,
working groups