Monday
Community Articles
Let's Make the Sakyong Beam
By Lois Lungta
On Sunday, the New York Shambhala Center was bursting at the seams, as usual, with Shambhala Training levels, gateway programs, and vajrayana practice sessions. But somehow we managed to reserve the main shrine room for a very important event–the recitation of mantras to support the Sakyong's year of retreat, and to make aspirations that he continue to live a very long time.
As we gathered, our conversation was peppered with accounts of our activity in the world and in Shambhala. Several of us are getting ready to go to congress and are pulling together presentations, technology, and rides. While our center co-director, Ciprian Iancu, kept the copy machine running–printing chant after chant–I began to notice a theme emerging in our conversations. Our activity as a community. It seemed that everyone was actively engaged in some large-scale community project, or retelling a news-worthy event that happened to several sanghas members when they were together. I began to get the distinct feeling that maybe this theme of the moment, this feeling of joy in engaging the world together–as sangha–is what the Sakyong has been urging us to do.
Recently, I had the opportunity to reread several Harvest of Peace talks from past years in which the Sakyong really asked us to be kind to each other and to establish a structure within Shambhala that was stable and enduring.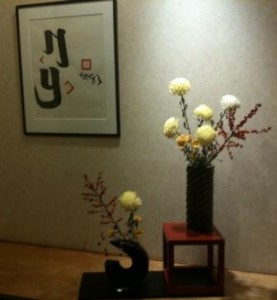 Radiating out was kind of a distant dream in those addresses. But as I sat in the office of the New York Shambhala Center, typing away on the Shambhala Times Facebook page, with John Sennhauser trying to eat and tell stories at the same time, Irene Woodard sharing her own tidbits and goodies, Ciprian Iancu making the mad pre-program dash to get things together, and all the other activity that makes up a weekend at the center–I thought to myself: maybe this can actually happen. Maybe we can fulfill the Sakyong's wishes.
Just then, the teacher who led the gateway program, Learn to Meditate, dropped by to report that twenty people had attended. It was just a little touch, an imprint on the thought I was holding, but it planted in me some kind of aspiration that this feeling flower. That while the Sakyong is on retreat, we truly feel our radiant qualities. Not just the things we have to offer–that's old hat by now. What we need to feel is exactly what we are already radiating, get curious, and lean in even more.
Throughout the afternoon, as I recited the mantras, I became convinced that the best way to serve the Sakyong while he is on retreat is simply to fulfill his wishes. While he'll never really be leaving us, let him return to us and find a situation that is a pulsating source of radiance for the world.
We are so talented. We have such hearts. Let us lean in to who we are and engage in our activities wholeheartedly. Let us make the Sakyong smile when he returns–I mean, he sort of smiles like the sun shines–but let's give him something to really beam about.
Post Tags:
Lois Lungta
,
Sakyong Mipham
,
Tenshuk