Tuesday
Scene and Heard
Sit Down, Rise Up in NYC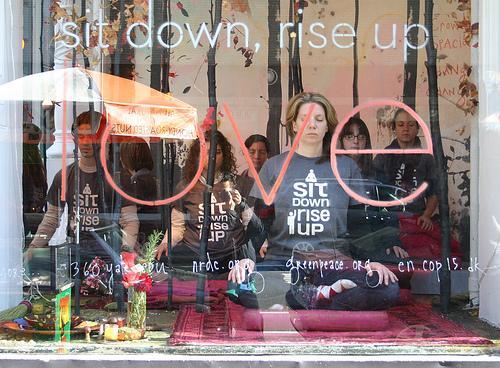 A 24-hour meditation marathon in a New York City department store? Yup!
A group of upstart meditators took to the windows of ABC Carpet & Home on 19th and Broadway one weekend in November, sitting in four-hour shifts. Their purpose? To raise funds for the Interdependence Project (The ID Project) and to draw crowds of onlookers to contemplate a slogan, chalked on the window: Crowded City, Spacious Mind, Change Your Mind, To Change the World.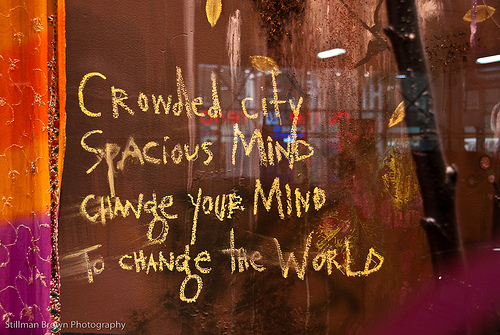 The event, called "Sit Down, Rise Up," drew media attention to this burgeoning group of young meditator-activists. Founded by Ethan Nichtern, The ID Project is, according to its website, "a diverse project for folks interested in exploring their minds on the meditation cushion and applying the insights, clarity, and wisdom developed by meditation techniques to a variety of applications in the world of arts, ecology, activism and community service."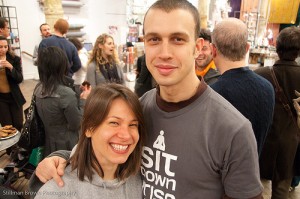 One participant described the event on the One City Blog hosted by Belief.net:
"And the crowds started up on the sidewalks of Broadway around 11am. SO much interest, so much energy seemed to be thrown into the windows where we sat! Most of it was postive, curious; some was playfully agressive, but it was a LOT. Rather than try to ignore it or resist it I figured, roll with it."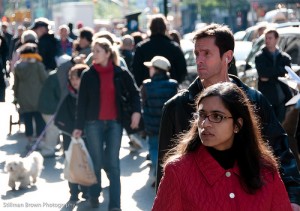 The ID Project raised over $30,000 to support its new community center, radio show, and activism projects for the coming year. Learn more about The ID Project by visiting theidproject.org, visit the One City Blog on Belief.net, or make a contribution to support their efforts to build community.
All photos copyrighted by Stillman Brown and used with permission from The ID Project.
Post Tags:
Ethan Nichtern
,
ID Project
,
meditation marathon
,
Sit Down Rise Up