Friday
Video, Audio, Photos
The Essential Chogyam Trungpa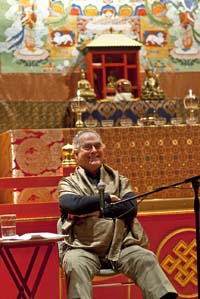 It's not too late to tune into "The Essential Chogyam Trungpa," a twelve-week course hosted by the Chronicles of CTR.
Led by Sherab Chodzin Kohn, Peter Volz and Clarke Warren, this course explores classic topics such as "The Battle of Ego," "Lineage and Non-Theistic Devotion," and "Spiritual Materialism."
Recordings from seven out of the twelve classes are now available at the Chronicles of CTR, including a special release from the Shambhala Archives of Chogyam Trungpa teaching on "Meditation in the Fourth Moment."
Not to be missed! Visit… Dharma Classes on Chronicles Radio.
Post Tags:
Chogyam Trungpa
,
Chronicles