Sunday
Arts and Poetry, Sakyong and Family
The Other Side of a Jasmine Cup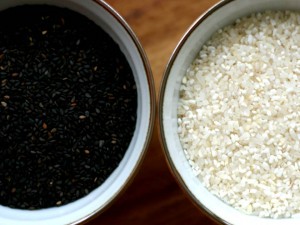 To mark today's union of Shambhala Day with Valentine's Day, we offer a love poem by Sakyong Mipham, written for Semo Tseyang. Happy New Year, and may yours be a lovely year!
The sun broke through,
Camouflaged by speculation.
When the lips of realism
Smacked their kiss upon this bright being,
I was struck, overwhelmed, and mesmerized.
An infallible situation has gone awry.
When the cosmology of mercury reaches the boiling point
To which no sentimental waiter can offer lip service,
That is cupid's arrow donned by Genghis' feathers
Striking the center of mediacracy, the central valley,
While everyone in Hollywood tries to find a script to match.
Meanwhile, I sit pleasantly upon my snow lion.
This may sound like a fantasy,
But it is as close to reality as we're going to get right now.
On the other side of a jasmine cup
Sits the delight of my unknown life.
I pay homage to her and what she may bring,
So lies destiny in the palm of her hand
As she sails between one stop and another,
Through the grand stations of Paris.
That blue light of haphazard karmic fortuity
Might point to a mountaintop or the crest of my nose.
For now the destiny of companionship looms,
Heavier than clouds in Hong Kong.
Having climbed to the mountaintop of capitalism,
Leaving only with the rosary of bodhi seeds in my hand,
I see that the world is full of surprises.
Now I know the biggest surprise:
There is truly a thing called love.
2 April 2005
Hong Kong
From Snow Lion's Delight (Halifax: The Kalapa Court, 2005). All rights reserved. Available at www.shambhalamedia.org
Post Tags:
Khandro Tseyang
,
Love in the New Year
,
Sakyong Mipham