Wednesday
Dharma Teachings
Never Give Up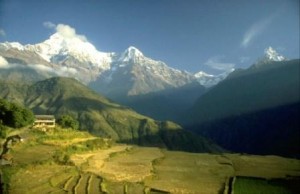 From the column Dharma Snacks, by Cynthia Kneen
Takeda Shingen was a great warrior who lived in sixteenth century Japan. He gave a very famous teaching to warriors under his leadership. He said they should develop their minds to be fu rin ka zan. Kanjuro Shibata XX Sensei, twentieth generation samurai, Shambhala lineage master of kyudo and dharma, translates these four syllables like this.
FU Swift as the wind
RIN Quiet, still, calm as a small grove of trees
KA Direct, all-encompassing, complete as fire
ZAN Immovable as a mountain
Once I asked Sensei, "What is the heart of a samurai?" He deflected my question. "Samurai, samurai, I don't know about samurai. Samurai was two hundred fifty years ago. That was Japanese military samurai. But today there is no war. Everybody has the same life. Samurai today? I doubt it." "But, Sensei," I asked, "Is the teaching of Takeda Shingen also gone?" Sensei said, "Trungpa Rinpoche always wanted to know about this. He asked me many times about this," and was silent. I said, "Sensei, samurai is something. What is it?" He said, "It's difficult to discuss. It is unique to the person." Then Sensei looked at me a little funny and said, "The style of taking what's private to show it, show it, show it, and maybe shop it to the world, is not so good." I wouldn't give up. "But, Sensei, is samurai heart never giving up on yourself?" He said, "That's it! Never give up! Never, ever give up on yourself, or anyone!"
Sensei's teaching helps me. FU RIN KA ZAN is individual-oriented wisdom. Goodness grows from within. From that, compassion peeps through.
________________________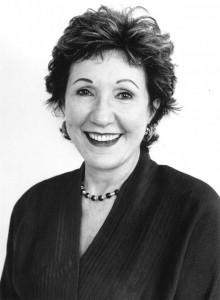 Cynthia Kneen is the author of Awake Mind, Open Heart: The Power of Courage & Dignity in Everyday Life (Avalon, 2002), and the CD course, Shambhala Warrior Training (Sounds True, 1996). Cynthia has taught Shambhala Buddhist programs throughout the mandala for over thirty years and is currently writing a book on business and dharma. Visit her website at www.cynthiakneen.com
Post Tags:
Dharma Snacks
,
Kyudo
,
Samurai
,
warriorship