Thursday
Dharma Teachings
Shambhala Mahasiddas
From the column Dharma Snacks by Cynthia Kneen
In The Sadhana of Mahamudra Trungpa Rinpoche says, "I've been fool enough to think that I possess my own projections." I certainly feel foolish, and suffer greatly too, when I try to control my own phenomena. It's not practical, and no one benefits.
One way to express this is that it's important, and a relief, not to try to fill the world with replicas of ourselves.
In the Buddhist tradition there are eighty-four people called mahasiddhas who lived in India many centuries ago. In Sanskrit maha means great, and siddha means an accomplished person, so these people were great practitioners, with great realization. One of them was a prostitute, one was a weapons maker, one was a pimp, one was a king, and one was a homeless person who slept for twelve years at a busy intersection in Dehli. Among the mahasiddhas in Tibet, Milarepa was a murderer who had remorse, Marpa was a farmer with a bad temper, Yeshe Tsogyal was a princess who had insight, Gesar of Ling was a legendary warrior who had courage, and Gampopa was a doctor who became a monk. Each of their stories encourages me. You can be a Shambhalian and be a prostitute, a weapons maker, a pimp, a king, a homeless person, a murderer with remorse, a wealthy landowner, a princess, a general, a doctor and a monk. No one is excluded, and nothing you experience is excluded. Each of us can work with whatever situation we have. It's how we do what we do that helps this world that needs our help.
Once I heard a great teacher say, "I want to be a mahasiddha. What else is worth doing??" I thought, Why not? Why not be genuine? It might create hardship for ego, but it's better that way.
________________________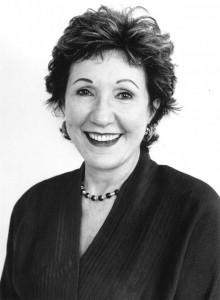 Cynthia Kneen is the author of Awake Mind, Open Heart: The Power of Courage & Dignity in Everyday Life (Avalon, 2002), and the CD course, Shambhala Warrior Training (Sounds True, 1996). Cynthia has taught Shambhala Buddhist programs throughout the mandala for over thirty years and is currently writing a book on business and dharma. Visit her website at www.cynthiakneen.com
Post Tags:
Dharma Snacks
,
mahasiddhas