Sunday
Community Articles, Great Lakes, Regional Announcements
Chicago Shambhala Center Director Named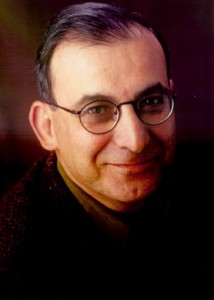 The Governing Council of the Shambhala Meditation Center of Chicago is pleased to announce that Tom Adducci has been selected and appointed as the new Center Director. This appointment is the fruition of our Lion's Leap Campaign to hire a full-time Center Director.
The Governing Council notified Kalapa Court of its selection, and President Richard Reoch replied: "I am delighted to confirm, on behalf of The Sakyong, Jamgon Mipham Rinpoche and the Kalapa Court, that we are pleased to appoint Mr. Tom Adducci to the position of Center Director of the Chicago Shambhala Center. Mr. Adducci has a long history of practice and service in the Shambhala mandala, including the role he has recently played in the leadership of the Minneapolis Shambhala Center."
Mr. Adducci will take his seat as Center Director in early May 2010. Until that time, Governing Council Chair Gina Caruso is fulfilling Center Director functions with support from other Governing Council members.
"I was greatly inspired by Sakyong Mipham Rinpoche's vision for the inclusive growth of Shambhala and the deepening of the practice path, and I am honored to be serving the Chicago sangha as its first full-time Center Director," said Tom about his new position.
About Tom
Tom Adducci brings to Chicago a wealth of experience from both the Shambhala and business worlds. A native of Chicago, Tom was a student of the Vidyadhara, the late Chogyam Trungpa Rinpoche, from the early 1970s and has continued as a practitioner and leader in the Shambhala lineage to this day. He is a past Director of the Shambhala Center of Minneapolis and most recently was responsible for introducing the new Way of Shambhala curriculum to the Minnesota community. In the business world, Tom has been a human resources executive for over 20 years, acting as Director of Talent Management for ADC Telecommunications in Minneapolis and, starting in 2003, as a founding partner of RecruitStream, a management consulting service. Mr. Adducci has two grown sons and a daughter.
The Center Director Search Process
In Fall 2009, the former Shambhala Council appointed a Search Committee to launch a candidate recruitment process that followed guidelines established by the Governing Committee, including posting the position throughout the North American Shambhala community. Three excellent final candidates were selected for consideration by the Governing Council. After a series of interviews and careful review of the Center's needs at this time, the Governing Council offered the position to Mr. Adducci. His depth of practice and professional experience will serve the community well as we take our next steps along the path of creating Enlightened Society.
For questions or more information, contact the Governing Council at [email protected]
Post Tags:
Chicago